Rep. Carra: Vote Explanations 9/15/2023
RELEASE
|
September 18, 2023
Tuesday, Sept. 12
I voted NO on SB 31 & HB 4200 (Rep. Scott and Sen. Cherry), which would amend the Public Health Code to require physicians treating minors to test each minor for lead poisoning at intervals prescribed by the department, by rule, and to make an entry of the testing on the minor's certificate of immunization. EXPLANATION: It takes more medical responsibility for children out of the hands of their parents and further emboldens government intervention into the family unit. 
BOTH PASSED: 69-42
Wednesday, Sept. 13
I voted NO on HBs 4446-4449 & 4544-4545 (Reps. Puri, Aiyash, MacDonald, Arbit, and Steckloff), which would designate Diwali, Eid al-Adha, Eid-al Fitr, the Lunar New Year, Vaisakhi, Rosh Hashana, and Yom Kippur as state holidays in Michigan. EXPLANATION: Even though these bills would not make these bank holidays, they further encourage an atmosphere of taking more time off from work as businesses are continuing to struggle with staffing shortages. 
HB 4446 PASSED: 89-19; HB 4447 PASSED: 87-21; HB 4448 PASSED: 70-38; HB 4449 PASSED: 88-20; HB 4544 PASSED: 90-18; HB 4545 PASSED: 92-16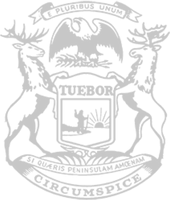 © 2009 - 2023 Michigan House Republicans. All Rights Reserved.
This site is protected by reCAPTCHA and the Google Privacy Policy and Terms of Service apply.