Rep. Carra: Vote Explanations 6/8/2023
Tuesday, June 6
I voted YES on HB(s) 4244, 4245, 4247, 4281, 4289, 4290, 4292, and 4310 (Reps. Morgan, Wilson, O'Neal, Skaggs, Brixie, Barbec, and Morse) These are the budget bills that are returning from the Senate with their amendments. EXPLANATION: Republicans voted YES on this package because according to the House Rules, if the bills fail on the second round of voting in the chamber where they were initially passed, they go to a conference committee. A conference committee for these budget bills means more taxpayer dollars are expected to be added to the budget.
ALL FAILED: 51-54
Wednesday, June 7
I voted YES on HB 4420 (Rep. Rogers) would allow a police officer or prosecutor to share information regarding a domestic or sexual violence victim with a domestic violence shelter or services provider for the purpose of offering supportive services to the victim. EXPLANATION: Victims should be provided the opportunity to receive confidential services.
PASSED: 100-6
I voted YES on HB 4421 (Rep. Young) would allow the trial court to blur a victim's face when trial-court proceedings are made available to the public through streaming on the internet or other electronic means. EXPLANATION:  The privacy of crime victims should be protected when trial courts use video recording technology to conduct court proceedings. 
PASSED: 105-1
I voted NO on HB 4422 (Rep. Filler) would update the list of "serious misdemeanors" in the Crime Victim's Rights Act to include crime classifications that were created after the enactment of the "serious misdemeanors" list. EXPLANATION: The definitions of some of these crimes are too broad, such as "threatening DHHS officers". DHHS is not law enforcement, and it is already a crime to threaten government employees and people in general.
PASSED: 100-6
I voted YES on HB 4423 (Rep. VanWoerkom) would allow the victim of a crime to provide his or her victim-impact statement to the trial court by remote technology, rather than requiring that the statement be given in person. EXPLANATION: Ensuring victims of crime are heard is important so they should be allowed to conveniently provide their victim-impact statements through the use of remote technology after the assailant is convicted.
PASSED: 105-1
I voted NO on HB 4516 (Rep. Coffia) would amend the Domestic Violence Prevention and Treatment Act at MCL 400.1501. The bill amends the definition of "prime sponsor" to include "a federally recognized Indian tribe that has trust land located within this state." Therefore, if this bill becomes law, Indian tribes will be able to apply for grant funding from the Domestic Violence Prevention and Treatment Board. EXPLANATION: Local municipalities are already able to apply for this grant funding and are able to provide this money for individuals in Indian tribes through their respective city and township.
PASSED: 103-3
Thursday, June 8
I voted NO on SB 90 (Sen. Anthony) would prohibit discrimination on the basis of hairstyle, by including hairstyle within the definition of "race." EXPLANATION: Haircuts are not an immutable characteristic; it is one of the very few things about a person that they can change. Supporters of this expansion cite racial associations with certain haircuts. However, discrimination based on race is already illegal. If a business owner wants their employees to have short and trimmed hair, that should be up to the business without fear of a frivolous lawsuit. If a prospective employee has an issue with it, they can look for employment elsewhere.
PASSED: 100-7
I voted NO on HB 4273 (Rep. O'Neal) would amend the Housing Law of Michigan by requiring enforcing agencies to notify the owner of a property and each occupant in writing of a violation of the act after an inspection. EXPLANATION: The notification to tenants should only occur if the violation puts their health or safety at risk. There is no need to mandate the reporting of minor violations to tenants if the violation doesn't put their health or safety at risk. 
PASSED: 93-14
I voted NO on HB 4197 (Rep. Witwer) would allow broker-dealers and investment advisors to place temporary holds on disbursements of funds or securities when there is reason to believe that financial exploitation of a customer has occurred. EXPLANATION: Freezing disbursements without the confirmation of exploitation could lead to undue harm to suspected victims, including lack of access to their finances for extended periods of time. 
PASSED: 103-4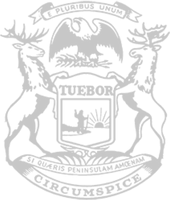 © 2009 - 2023 Michigan House Republicans. All Rights Reserved.
This site is protected by reCAPTCHA and the Google Privacy Policy and Terms of Service apply.