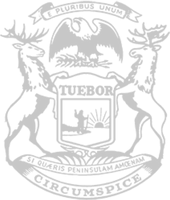 VOTE EXPLANATIONS 6/17/2022
Tuesday, June 14th
I voted NO on HB 5042 (Rep. VanWoerkom) would amend the Child Care Organizations Act by requiring an applicant for a child care center license to disclose the ownership interest in the child care center. EXPLANATION: Further requirements place a barrier on child care services.
PASSED: 96-8
I voted YES on HB 5041 (Rep. O'Malley) would amend the Child Care Organizations Act by increasing the adult-to-child ratio for in-home childcare providers from 1:6 to 1:7, if the provider satisfies certain criteria. Furthermore, the bill implements a "cool down" period in the event LARA rescinds increased capacity. If a childcare provider has their increased capacity rescinded, they cannot have their capacity increased for at least 22 months. EXPLANATION: In-home childcare in Michigan is dying. Increasing opportunities for these providers to expand their businesses will help the state address another ensuing crisis threatening communities.
PASSED: 98-6
I voted YES on HBs 4884 & 4885 (Rep. Marino and Rep. Yaroch) would amend the Revised School Code by changing the process for removing school board and intermediate school board members from office and would amend the Michigan Election Law by changing the process for removing county, city, township, village officers or county road commission members from office. EXPLANATION: People who have committed misconduct should not be allowed to remain in office simply because a governor does not want to deal with a difficult situation, and will reign in executive power limiting the chance of abuse.
HB 4884 PASSED: 61-43; HB 4885 PASSED: 60-44
I voted YES on HBs 4898-4901 (Rep. Filler and Rep. Bolden) would make General amendments to the Estates and Protected Individuals Code (EPIC). EXPLANATIONS: The financial caps in the EPIC are outdated and are not subject to the annual cost-of-living adjustment using the United States Consumer Price Index. These provisions should be updated.
HBs 4898, 4900 & 4901 PASSED: 104-0; HB 4899 PASSED: 103-1
Wednesday, June 15th
I voted YES on HB 4416 (Rep. Anthony) would create the Prohibited Restrictive Covenants Act to prohibit the recording of deeds or other instruments relating to real property that contains a prohibited restriction. EXPLANATION: The bill removes certain restrictive covenants or conditions that might discriminate against certain populations.
PASSED: 105-0
I voted YES on HB 5719 (Rep. Hauck) would amend the Insurance Code by removing the commercial vehicle owner from the PIP priority when the individual injured is either an operator or a passenger of the vehicle. This provides limousine and other commercial vehicles with the same exemption from coverage as buses, taxicabs, and transportation network companies. EXPLANATION: Limousine services could be forced out of business because of the rising costs of commercial auto insurance and they should be treated like other services.
PASSED: 57-48
I voted NO on HB 6087 (Rep. Hauck) would eliminate the fee range of $4.50 to $8.25 that MLCC may pay Alcohol Distributors and replace it with a minimum fee of $8.25 and a cap of $12.50. EXPLANATION: We should allow the ADAs to operate more freely in the market, allowing them the ability to charge fees to retailers that better reflect the cost of doing business.
PASSED: 100-4
I voted YES on HB 5179 and 5180 (Rep. VanWoerkom) would make various changes to UIA work search requirements, including requiring three work search activities per week of claimed benefits, and a quarterly legislative report of UIA claims and related information. EXPLANATION: Michigan's unemployment system is broken. These bills help to address one of the areas of necessary reform by clarifying how active an unemployment claimant should be in searching for work.
HBs 5179 and 5180 PASSED: 56-49
I voted YES on HB 5965 (Rep. Hauck) would amend the Medical Marihuana Facilities Licensing Act by revising the definitions of each licensee to allow them to sell back up the supply chain as provided in HB 5871. EXPLANATION: Allowing sales back up and across the supply chain will reduce waste and could reduce the cost for patients.
PASSED: 104-1
I voted YES on HB 5839 (Rep. Outman) would amend the Michigan Regulation and Taxation of Marihuana Act by removing the prohibition on state employees and their spouses from owning a marihuana facility. EXPLANATION: A spouse shouldn't be automatically disqualified from obtaining a license if there isn't a conflict of interest with their spouse's employment.
PASSED: 96-9
I voted NO on HB 6013 (Rep. Hornberger) would add a new section to the Revised School Code to establish a grant program, to be created and administered by the Michigan Department of Education (MDE), that would distribute funds to applicant intermediate school districts, school districts, and public school academies to pay student teachers and mentor teachers. EXPLANATION: The Michigan Department of Education does not need any more grant programs.
PASSED: 101-4
I voted YES on HB 5560 (Rep. Rogers) would allow a police officer or prosecutor to share information regarding a domestic or sexual violence victim with a domestic violence shelter or services provider for the purpose of offering supportive services to the victim. EXPLANATION: This provides a benefit to the victim and ensures they get the best support possible.
PASSED: 105-0
I voted NO on HB 5679 (Rep. Filler) would update the list of "serious misdemeanors" in the Crime Victim's Rights Act to include crime classifications that were created after the enactment of the "serious misdemeanors" list. EXPLANATION: These are additional penalties for misdemeanors.
PASSED: 92-13
I voted YES on HB 5680 (Rep. Borton) would allow the trial court to blur a victim's face when trial-court proceedings are made available to the public through streaming on the internet or other electronic means. EXPLANATION: The privacy of crime victims should be protected when trial courts use remote technology to conduct court proceedings
PASSED: 105-0
I voted YES on HB 5681 (Rep. VanWoerkom) would allow the victim of a crime to provide his or her victim-impact statement to the trial court by remote technology, rather than requiring that the statement be given in person. EXPLANATION: Victims should be allowed to conveniently provide their victim-impact statements through the use of remote technology.
PASSED: 105-0
I voted YES on HB 5244, 6128 and 6215 (Rep. Fink, Rep. Rabhi and Rep. Filler) would sunset and then repeal PAs 236-8 of 2020. EXPLANATION: While well-intentioned at the time due to the newness and unknown that made up the initial parts of the man-made virus outbreak, these provisions should only have been temporary. Their repeal is long overdue.
HB 5244 PASSED: 73-32; HB 6128 and HB 6215 PASSED: 105-0
I voted NO on HBs 6108 and 6109 (Rep. Brann) would amend the Youth Tobacco Act by raising the age to purchase or possess tobacco products from 18 to 21. This includes the purchase and possession of alternative nicotine products. It also would amend the Public Health Code by prohibiting tobacco specialty retail stores from allowing individuals under 21 from entering their stores. EXPLANATION: This is a part of a continued effort by government to slowly take away the individual freedoms of adults who are 18.
HB 6108 PASSED: 79-26 and HB 6109 PASSED: 78-27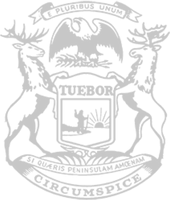 © 2009 - 2023 Michigan House Republicans. All Rights Reserved.
This site is protected by reCAPTCHA and the Google Privacy Policy and Terms of Service apply.