Representative Steve Carra Introduces the "Women's Bill of Rights" to Protect Women from Radical Left Attacks
By State Rep. Steve Carra, of Three Rivers
Our nation has reached a critical point in time where common sense has disappeared from society. The same individuals who lambasted everyday normal people throughout the man-made COVID-19 outbreak for "not believing the science" now sit atop their throne of virtue signaling that men can be women. The fallacy that a man can wake up and become a woman, and therefore receive access to public restrooms and government resources available to women is not only reprehensible but dangerous.
The complete denial of science in pursuit of pleasing a zealous group must be stopped. That is why this week I have introduced a proposed constitutional amendment, modeled after similar legislation in the state of Kansas, to clearly define that a man is a man, and a woman is a woman. It's a sad day for our republic that such legislation is required, but it is the duty of elected officials to return to the basics as we drift further and further from reason.
The proposed constitutional amendment would achieve the following:
Define "sex" as the individual's biological sex at birth and as either male or female;
Define "male" and "female" as individuals based on their biological reproductive systems;
Define separate accommodations based on biological sex, such as bathrooms, as not unequal.
Our politicians must understand the biological differences between a man and a woman, and why there are laws put into place to protect both men and women. This legislation is necessary at a time when gender mutilation is being increasingly pushed onto children and young adults with your tax dollars, resulting in a rise in our mental health crisis and youth suicides. I will continue leading the charge against the woke mob in Lansing and I thank the representatives who co-sponsored this legislation.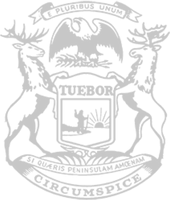 © 2009 - 2023 Michigan House Republicans. All Rights Reserved.
This site is protected by reCAPTCHA and the Google Privacy Policy and Terms of Service apply.