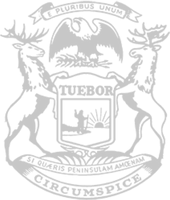 Rep. VanWoerkom: Michigan's unemployment agency must be held accountable for its failures – including a review of ex-director's role
RELEASE
|
November 30, 2021
Rep. Greg VanWoerkom today said the work to hold Gov. Whitmer's Unemployment Insurance Agency accountable for its failures is accelerating and will expand in the weeks ahead.
On Tuesday afternoon, a joint hearing of House and Senate Oversight Committees will review an Auditor General's report that says "actions and inaction by UIA's senior leadership" contributed to a "poor control environment" as the agency overpaid about $3.9 billion in federal unemployment benefits during the COVID-19 pandemic. VanWoerkom said future steps under consideration include seeking an inquiry into why former UIA Director Steve Gray was given a confidentiality agreement by the Whitmer administration after resigning, and an exploration of possible repercussions if the federal government attempts to recover overpayments.
VanWoerkom, of Norton Shores, chairs the House Appropriations General Government Subcommittee, which includes oversight of the UIA's budget.
"It appears the Whitmer administration chose haste over accuracy and secretiveness over transparency – that's troubling behavior from state government, and it raises several questions that demand answers," VanWoerkom said. "Was ex-Director Gray's confidentiality agreement connected to mistakes that were highlighted in this audit, and what steps are needed to make sure these types of mistakes are not made again? The people of Michigan deserve to know what happened here."
The Auditor General report explores how the Whitmer administration handled federal pandemic unemployment assistance during the pandemic. The UIA continued with a flawed approach for determining eligibility for nine months after being warned about it by the federal government.
The audit says "UIA informed us that it bypassed established procedures requiring approvals from key UIA personnel" when developing its federal pandemic unemployment assistance application and certification criteria. UIA was "unable to demonstrate who was involved with the decisions," the audit said.
The governor's office was looped in as early as April 2020, according to the audit. UIA prepared a slideshow that listed the pros and cons of "paying ASAP" versus "delaying payments until eligibility is verified." The slideshow "identified the risk of overpayment to workers who would not be eligible because they quit or were not previously working."
The audit also notes UIA staff said Gray "made decisions unilaterally before his departure in November 2020."
Gray received a payout of close to $86,000 – and signed a confidentiality agreement – after he left state government. VanWoerkom noted that after concerns were raised about a confidentiality agreement for former Department of Health and Human Services Director Robert Gordon, the agreement was dropped earlier this year.
VanWoerkom also noted that UIA's actions may have left the state vulnerable to federal attempts to recoup the overpayments. 
"We must ensure Michigan job providers are not asked to pay more into the unemployment system, and ensure workers are not punished for mistakes made by their state government," VanWoerkom said.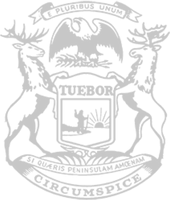 © 2009 - 2022 Michigan House Republicans. All Rights Reserved.
This site is protected by reCAPTCHA and the Google Privacy Policy and Terms of Service apply.