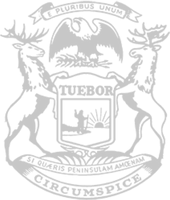 Rep. VanWoerkom: Legislation would force a governor, any other candidate to return excess campaign contributions related to recall
Rep. Greg VanWoerkom this week introduced legislation that would require candidates for public office to return excessive political campaign contributions tied to recalls and establish a clear process moving forward.
Gov. Whitmer's re-election campaign has misused outdated elections guidance from the 1980s to accept millions of dollars in donations above traditional limits, which typically cap individual donations at $7,150. The governor's campaign claimed it could exceed these limits and amass a mammoth campaign account because of an effort to recall her from office – even though the recall effort was not active. Her campaign efforts are the subject of an ongoing lawsuit.
VanWoerkom's bill would establish state law in such situations.
"The goal is to eliminate the possibility of this happening once and for all — so no governor or any other candidate can exploit a nonexistent recall to create a blatantly unfair political advantage for themselves or their political allies," said VanWoerkom, of Norton Shores. "Candidates truly facing recalls should be able to raise money in response. This plan outlines a common-sense way to help accomplish that. But when campaign donations purportedly raised for recalls are not used for that purpose, candidates should return that money to the original donors – no exceptions. This is an important step in ensuring Michigan has fair elections."
House Bill 5614 would define a recall candidate as an officeholder for whom a recall petition has been deemed sufficient by a board of canvassers. A candidate who is certified as a recall target would create a separate campaign committee specifically dedicated to the recall. Campaign donations received by that committee could be used only in relation to the recall effort. Funds could not be comingled with other committees affiliated with the candidate.
Additionally, once results of a recall election are certified, unspent funds must be returned to the original donors.
The measure is retroactive to Jan. 1, 2021.
House Bill 5614 was assigned to the House Elections and Ethics Committee.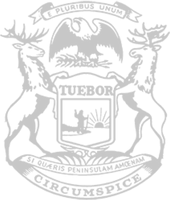 © 2009 - 2022 Michigan House Republicans. All Rights Reserved.
This site is protected by reCAPTCHA and the Google Privacy Policy and Terms of Service apply.