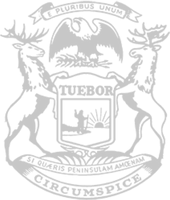 Rep. VanWoerkom continues work to support accessible, affordable child care in Michigan
RELEASE
|
September 22, 2021
Rep. Greg VanWoerkom is continuing his work to help families across Michigan find more affordable, quality licensed child care.
VanWoerkom and the Legislature today approved a budget plan that includes $1.4 billion in federal funding to support child care grants, temporarily increase provider reimbursement rates, and make programs accessible to more families. The budget plan also includes $2.5 million to expand the Child Care Facilitator Pilot championed by Rep. VanWoerkom. The "tri-share" plan involves employers, employees and the state splitting the costs of child care with coordination provided by localized facilitator hubs. The program will recruit and partner with job providers to help employees find affordable child care.
On Tuesday, VanWoerkom testified in support of a bipartisan policy plan to improve the child care system in Michigan in the House Families, Children and Seniors Committee.
"Child care is an extremely important factor in allowing families and our state to return to normal emerging from the COVID-19 pandemic," said VanWoerkom, of Norton Shores, after the committee hearing. "Even before the pandemic, many families were doing the math and determining it didn't make financial sense to have both parents working. Child care was just too expensive. Now the affordability and accessibility issues have gotten worse.
"We've got to find solutions to the child care crisis," VanWoerkom said. "We have initiatives in our state budget and we're also developing new policy to help Michigan families meet one of their most urgent needs."
Reforms in the legislative package include measures such as establishing a safe path for providers to locate in multi-use buildings to expand access to where families live and work, and allowing providers to share certain health and safety records online to help parents access information. VanWoerkom's measure includes more disclosure to let high-quality providers thrive while bad actors are held accountable.
"It's straightforward – the main purpose is to disclose ownership so if there are violations, we don't allow them to just turn over their business with a new name in a new building," VanWoerkom said. "We want to know who's involved and make sure they're held accountable."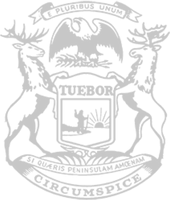 © 2009 - 2022 Michigan House Republicans. All Rights Reserved.
This site is protected by reCAPTCHA and the Google Privacy Policy and Terms of Service apply.