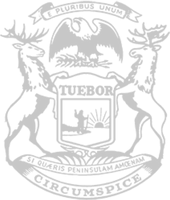 Rep. Tisdel plan to protect online shoppers advances to governor
The Michigan Senate on Thursday unanimously approved state Rep. Mark Tisdel's bipartisan plan to protect online shoppers from scams.
Tisdel, R-Rochester Hills, is the lead sponsor of House Bill 5487 and a co-sponsor of HB 5486, which are now both headed to the governor's desk. The plan would require high-volume third-party sellers that sell products to Michigan consumers to provide identifying information to online marketplaces.
"Online shoppers are ripe targets for cheats and criminals who can rip victims off from behind a screen," Tisdel said. "Thieves take advantage of internet markets to pawn off stolen items. Other sellers mislead buyers, collect the cash, and then send them a defective or knock-off product. Transparency helps ensure honesty, and these reporting requirements will enable a crackdown on deceptive and illegal sales practices."
Tisdel's plan would require third-party sellers making at least $5,000 total in gross revenue from at least 200 different sales through an online marketplace over a 12-month period to report to the marketplace the individual seller's name, contact information, tax identification number, and bank account number or the name of the person receiving payments.
Larger sellers earning $20,000 or more in annual gross revenue through an online marketplace would also be required to provide certain information that the marketplace would disclose to consumers: name, address, contact information, and information about whether the seller used another seller to supply the product. These details would be provided to buyers after they purchase a product, although a seller without a separate business address or phone may request that a marketplace not disclose a residential address or personal phone number.
If a seller does not comply with the reporting requirements, an online marketplace would suspend the seller's future sales until the issue is corrected. On product listings, online marketplaces would be required to inform consumers how to report suspicious activity by a seller.
###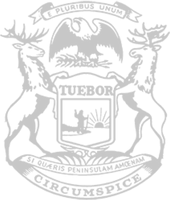 © 2009 - 2022 Michigan House Republicans. All Rights Reserved.
This site is protected by reCAPTCHA and the Google Privacy Policy and Terms of Service apply.