Rep. Tisdel lauds House passage of bipartisan effort to support survivors of sexual assault
Plan addresses failures uncovered in Nassar investigation
State Rep. Mark Tisdel on Wednesday voted for a bipartisan plan aimed at offering more support to sexual assault survivors and strengthening efforts to bring their abusers to justice.
The legislation is part of an ongoing effort to improve the system in response to shortcomings uncovered by the investigation into assaults committed by Larry Nassar. The latest proposals would improve standards related to the retention of medical records and provide more consequences for those who break the law.
"When sexual assault survivors are silenced, criminals walk free and continue their horrific abuse," said Tisdel, R-Rochester Hills. "Survivors deserve our full support, and these bipartisan reforms will help people report sexual misconduct. The plan will hold abusers — and those who pressure victims into silence — accountable for their evil crimes."
House Bills 4120-4125 would:
Prohibit using one's professional position of authority over another person to prevent that person from reporting criminal sexual conduct or child abuse;
Require the permanent loss of a medical license for someone convicted of sexual misconduct under pretext of medical treatment;
Provide sentencing guidelines for physicians intentionally failing to maintain medical records about certain invasive procedures;
Prohibit schools from expelling or suspending a student who reports being a victim of sexual assault; and
Require distribution of training materials to mandatory reporters of suspected child abuse or neglect.
HBs 4120-4125 passed the House with overwhelming bipartisan support and now advance to the Senate for consideration.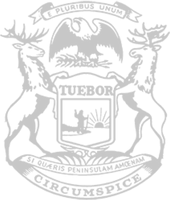 © 2009 - 2023 Michigan House Republicans. All Rights Reserved.
This site is protected by reCAPTCHA and the Google Privacy Policy and Terms of Service apply.