Rep. Prestin calls for more state and national security oversight ahead of Chinese Communist Party-related battery plant projects
State Rep. Dave Prestin today called for additional oversight of economic development projects funded by state tax dollars after two projects with ties to the Chinese Communist Party recently received state approval.
The projects in question provide $1.8 billion for a new electric vehicle battery manufacturing facility in Marshall and $125 million to Gotion Inc. for a battery plant in Mecosta County. Gotion is based in Hefei, China, where the Chinese government exerts totalitarian rule over every business in the country. In Marshall, Ford plans to partner with CATL, a Chinese battery company with ties to the Chinese Communist Party.
"Michigan is jumping into bed with companies we frankly know very little about, outside of the fact that they're tied to the Chinese Communist Party," said Prestin, of Cedar River. "There are a lot of very concerning issues with inviting communist-linked partners into our state, and investing taxpayer dollars into a one-size-fits all technology meant to replace the internal combustion engine – which the world has relied on for over 200 years. We realistically do not have the bandwidth in our electrical grid, or a reliable renewable energy alternative to replace the internal combustion engine that has motored both our nation and world for so long.
"The eagerness by climate warriors, and special interests to rush the legislative process in order to fund these projects without any official vetting process is concerning, from a sheer security standpoint. How can we know if this is a wise decision for our state without properly evaluating these companies, and the future of the technology they're pedaling?"
Robin Zeng, founder and CEO of CATL, and Zhen Li, chairman and CEO of Gotion, are both members of the Chinese People's Political Consultative Conference National Committee, a high-ranking advisory body to the Chinese Communist Party. The committee is officially tasked with gathering intelligence on, managing relations with, and attempting to influence elite individuals and organizations inside and outside of China.
Current FBI Director Christopher Wray called China the greatest long-term threat to our nation's information, intellectual property, and economic vitality.
"We must have more oversight ahead of such projects," Prestin said. "It's time to utilize state resources in a capacity that benefits everyone, rather than put us at risk. These millions of dollars should be used to proactively bolster Michigan's future, instead of funding impulsive pet projects."
Prestin, who serves on the House Committee on Energy, Communications and Technology, is calling on the state of Michigan and Ford Motor Company to submit a petition for review from the Committee on Foreign Investment in the United States, which is the best way to fairly scrutinize certain transactions involving foreign investments.
He is also calling on leaders within Michigan's Democrat-controlled Legislature to request that the Federal Bureau of Investigation and Department of Defense assess the potential national security and espionage threat of the new plants.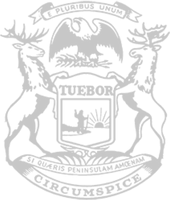 © 2009 - 2023 Michigan House Republicans. All Rights Reserved.
This site is protected by reCAPTCHA and the Google Privacy Policy and Terms of Service apply.