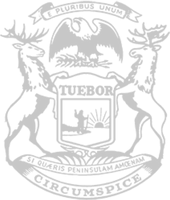 Rep. O'Malley: State must recognize massive potential of Michigan's maritime commerce
House Transportation Committee chair Jack O'Malley this week testified on his plan making a renewed commitment to Michigan's vital shipping industry.
House Bill 5291 would create a Port Facility Improvement Grant program for the expansion and creation of public and private ports within the state. It also creates the Maritime and Port Facility Improvement office within the Michigan Department of Transportation – devoting a specific office to water commerce.
"Our committee often deals with roads and fixes roads, but we also oversee aviation, rail and maritime activities," said O'Malley, of Lake Ann. "Michigan, which we call the Great Lakes State, is at the bottom of the pack compared to its peers when it comes to shipping commerce. Ohio, Illinois and Wisconsin are cleaning our clocks – and Wisconsin is doing so with a program similar to this. A port assistance program identifies an opportunity where our state can excel and deliver both jobs and greater economic prosperity."
"This bill helps create a desperately needed system that will help the state compete domestically and internationally. It will go a long way in ensuring the viability of ports in the Great Lakes State," said Kyle Burleson, said Kyle Burleson, Director of Port Operations at the Detroit-Wayne County Port Authority.
O'Malley said that investment in maritime commerce in Michigan has not been a priority, and that while appropriation would still be needed to address the grant process, establishing a framework for it is a good and needed first step. Those who testified before the House Transportation Committee on Tuesday agreed, while pointing out the untapped potential of the state's navigable waterways and vast coastline.
"When I talk about this issue, I talk about a 'Pure Michigan' radio ad where you hear Tim Allen's calming voice and he talks about sitting on the shore of the Detroit River and watching the freighters go by. They are going by because they are carrying commerce to other Great Lakes states," said Paul LaMarre III, Port Director for the Port of Monroe. "This should be a non-partisan issue. This is about moving commerce – and one of our most important goals is to create a funding stream to do that better because we have aging infrastructure.
"On the Great Lakes, we move what is the bread of America. We're not shipping television sets. We're shipping the iron ore that's in your steel and your automobile, the stone that's in your driveway, the grain that's on your kitchen table and the coal that's keeping the lights on. We hope to continue to do that and do it even better, so that we can make Michigan the transportation hub on the water that it once was."
HB 5291 remains under consideration in the House Transportation Committee.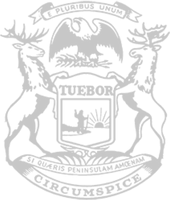 © 2009 - 2022 Michigan House Republicans. All Rights Reserved.
This site is protected by reCAPTCHA and the Google Privacy Policy and Terms of Service apply.