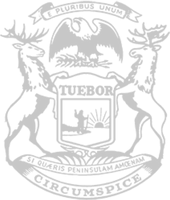 Rep. O'Malley sounds off on "warped reality" of vetoed election reforms
State Rep. Jack O'Malley today called arguments against recently vetoed bills to strengthen Michigan's elections process – and contentions they make voting more difficult – wrong and misguided.
The plans – which previously passed through the Legislature with broad bipartisan support in the House before being struck down by Gov. Gretchen Whitmer – would have improved training standards for election workers, enhanced election security by ensuring poll books and tabulators are not connected to the internet, protected state elections from unapproved third party access and increased voting access by establishing new polling places.
"This legislation has been dragged through the mud by its opponents and numerous members of the news media with inaccurate assumptions. The reporting that I'm seeing is by and large only amplifying those assumptions and opinions," said O'Malley, who was a television and radio broadcaster for nearly 40 years before serving as a representative in the Michigan House. "This plan expands the ability to vote by literally opening up more doors to do so. It allows additional buildings to be used as polling locations. Even within the world of politics, I don't think the definition of 'expand' has changed in the last year.
"I have consistently heard and read that these bills make it harder to vote. But that is simply not the truth, and it's a grossly unfair characterization. The overwhelming support for these proposals in our chamber made it clear that they make needed and practical adjustments for our state's elections process."
O'Malley also underscored the fact that the legislation received input from local officials and a variety of organizations, including the Michigan Association of Municipal Clerks and American Civil Liberties Union.
"We've gotten a lot of partisan rhetoric from the governor in response to these plans and we need more promulgating of fact," O'Malley said. "These bills don't perpetuate anything except the Legislature's continued commitment to review our laws and make common-sense updates, which is what the Legislature does every day. A few of these bills had over 100 'yes' votes in our chamber – and those 100-something 'yes' votes represent the voices of a whole lot of people across our state.
"I'm profoundly disappointed these efforts have been marginalized and spun into something they are not."
The vetoed legislation included House Bills 4837-38, 4492 and 4528.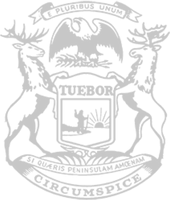 © 2009 - 2022 Michigan House Republicans. All Rights Reserved.
This site is protected by reCAPTCHA and the Google Privacy Policy and Terms of Service apply.