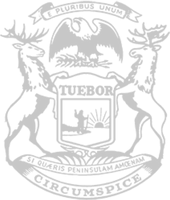 State Rep. Jack O'Malley (front row, third from right) poses for a photograph at a bill signing with Gov. Gretchen Whitmer and others on Thursday, June 23 in Macomb County. Whitmer signed into law proposals spearheaded by O'Malley that will deliver a more effective, higher-quality child-care system for Michigan families.
Rep. O'Malley: Signed child care reforms will be a game-changer for Michigan families
New laws help working families, care providers and communities
Plans state Rep. Jack O'Malley spearheaded that will deliver a more effective, higher-quality child-care system for Michigan families has been signed into law by the governor.
The signing marks the conclusion of a concerted push by the second-term legislator to fix a system that was impractical and unworkable for both working parents and care providers who need adequate resources to provide top-quality care. O'Malley was part of a workgroup formulated at the start of the 2021-22 legislative term with the goal of crafting a better way forward. The workgroup included both Republican and Democrat lawmakers, caregivers and members of Gov. Whitmer's administration.
"I'm pleased we were able to bring everyone to the table and generate ideas to produce a better system," said O'Malley, of Lake Ann. "Since becoming an elected official and even before, I have heard from so many families who are unsure of what to do about child care. Both parents have careers in many households, but access to care is limited and expensive. That forces them into tough decisions regarding their finances and futures.
"These new laws will create more access, remove barriers for working families, deliver robust support to care providers and build stronger communities."
O'Malley's proposal in the signed legislative package addresses access. It increases the number of children that an in-home care provider can receive if it meets certain criteria – expanding available spots for families.
Other new laws will provide greater access to undeserved areas and develop new, effective ways for families to get the care they need. They include a safe path for providers to locate in multi-use buildings to expand access to where families live and work, allowing providers to share certain health and safety records online to help parents access information when making decisions regarding their child's care, enhanced reporting requirements and more concise regulation to let high-quality providers thrive while bad actors are held accountable.
"A lot of this was about customer service within this system – what's worked, what hasn't, and what would work better for working parents. This is especially crucial as more and more people return to in-person work after COVID-19 and need to find care for their kids," O'Malley said. "We also had to make sure child-care professionals who work hard to look after our kids had the resources they need to continue to do the job effectively and safely.
"This is a well-informed, comprehensive approach that is going to deliver results."
HBs 5041-48 received overwhelming bipartisan support in both the Michigan House and Senate before being signed by the governor.
###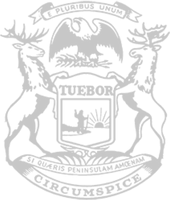 © 2009 - 2023 Michigan House Republicans. All Rights Reserved.
This site is protected by reCAPTCHA and the Google Privacy Policy and Terms of Service apply.