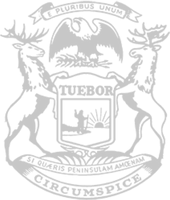 Rep. O'Malley: Recreational updates strengthen region's offerings
State Rep. Jack O'Malley is leading efforts to secure multiple funding projects that position northern Michigan as an even better place for residents, families and recreationalists.
One funding plan within legislation O'Malley voted to approve Thursday will develop and enhance accessibility of the Platte River State Fish Hatchery Visitors Center in Benzie County. The $300,000 project includes updates to interpretive displays for drop-in visitors, schools and other groups to learn about Michigan's fisheries and aquatic resources in the region. Other improvements include renovations to existing structures as well as a new fishing platform, picnic shelter, benches and trails.
Another development project in Ludington will remodel two bathhouses at Cartier Park on Lincoln Lake. The park is a popular destination for campers, and the updates will allow for accessibility and newer facilities. The total cost for the project is $616,500, with over $300,000 coming from local sources and the remainder through an investment from the state's Natural Resources Trust Fund.
Acquisition of 76 acres adjacent to the existing Hickory Hills and Hickory Meadows public recreation areas in the Traverse City area will open the property to the public for recreation and add forest habitat to complement existing recreational amenities.
"Every year, many people seek a pleasant peninsula as our state flag proudly says. As a result, tourism is a real strength of northern Michigan." said O'Malley, of Lake Ann. "It helps drive our local economies and improves livelihoods. Protecting this vital part of our region's economy by providing sufficient resources and offerings is crucial and one of my top priorities as a representative."
The funding for the projects is part of Senate Bill 1028, which includes a total of $45.6 million for 22 land acquisition and 95 recreational development projects throughout the state with revenues from the Natural Resources Trust Fund. The fund's board approved the projects in December 2021.
SB 1028 will advance to the governor for consideration once finalized.
#####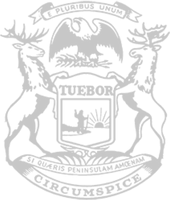 © 2009 - 2022 Michigan House Republicans. All Rights Reserved.
This site is protected by reCAPTCHA and the Google Privacy Policy and Terms of Service apply.