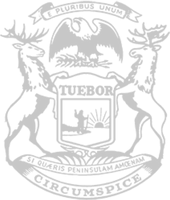 Rep. O'Malley: Pivotal grant to provide affordable housing in Honor
State Rep. Jack O'Malley today highlighted a Michigan Economic Development Corporation announcement making vital investments in the village of Honor.
A plan to develop a vacant piece of property in downtown into residential housing was announced through MEDC's Michigan Strategic Fund. The blighted, roughly quarter-acre site on Main Street hosted what was known locally as the "question mark building" until 2018 prior to the plan taking shape.
When completed, the Honor Village Apartments project will be the first new multi-family housing unit in downtown Honor, according to MEDC.
"Affordable, viable housing has long been a challenge for northern Michigan and lakeshore communities," said O'Malley, of Lake Ann. "This has been an accessibility and availability issue. We need this type of housing to serve our local and seasonal workforce and this an effective step toward making that a reality. I'm especially pleased to see a long-vacant property re-used in a positive, effective way that is going to help the city for generations to come.
"I am excited to see this project's progress and will continue fighting for these crucial investments across northern Michigan communities in the Michigan House."
According to MEDC, the project is expected to generate a total capital investment of $1.6 million, supported by nearly $460,000 through a performance-based grant from the Michigan Community Revitalization Program.
Units in the apartment complex will be targeted to residents with incomes below 80 percent of the area median income.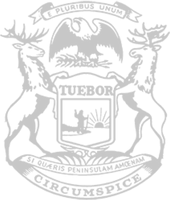 © 2009 - 2022 Michigan House Republicans. All Rights Reserved.
This site is protected by reCAPTCHA and the Google Privacy Policy and Terms of Service apply.