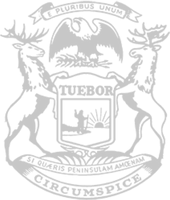 Rep. Jack O'Malley represents the 101st District in the Michigan House.
Rep. O'Malley: New IRS monitoring rules would be government overreach on steroids
State Rep. Jack O'Malley, of Lake Ann, joined legislators in the House this week in adopting a resolution protecting the privacy of people across northern Michigan.
House Resolution 174 opposes a Biden administration proposal that would allow the Internal Revenue Service to monitor bank accounts of private citizens. Financial institutions would have been forced to turn over information for all accounts containing $600 or more and any account with transactions of $600 or more per year.
For these accounts, financial institutions would be required to inform the IRS of the total inflows and outflows during the year, denoting totals for cash, foreign account transactions, and transfers between accounts held by the same owner.
"It is vitally important to take a stand against this federal government overreach and breach of privacy into the lives of Michigan residents," said O'Malley, who serves on the House Financial Services Committee. "This was yet another attempt by the Biden administration to dig into the pockets of hard-working people to pay for out-of-control spending – and it gives them control of sensitive information in the process."
The U.S. Treasury altered the proposal this week amid public outcry, raising the minimum transaction or account total from $600 to $10,000. O'Malley said the plan is still dangerous even at that level, as financial institutions throughout the country are already subject to many burdensome regulations that increase costs, damage customer relations and hurt local businesses.
"This plan from the Biden administration would only exacerbate those issues," O'Malley said.
Copies of the House resolution opposing the proposal will be sent to congressional leaders and members of Michigan's congressional delegation.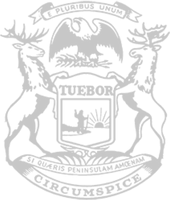 © 2009 - 2022 Michigan House Republicans. All Rights Reserved.
This site is protected by reCAPTCHA and the Google Privacy Policy and Terms of Service apply.