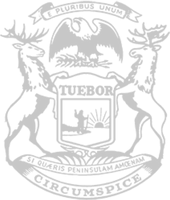 Rep. O'Malley: Commitment to improving state's child-care system takes crucial step
A plan from state Rep. Jack O'Malley establishing a more effective, higher-quality child-care system for Michigan families is headed to Gov. Gretchen Whitmer after receiving final legislative approval today.
O'Malley's proposal, House Bill 5041, increases the number of children that an in-home care provider can receive if it meets certain criteria – expanding available spots for families.
Other needed reforms in the legislative package provide greater access to undeserved areas and understand both the financial and practical challenges working parents face with child care. They include measures such as a safe path for providers to locate in multi-use buildings to expand access to where families live and work, allowing providers to share certain health and safety records online to help parents access information when making decisions regarding their child's care, enhanced reporting requirements and more concise regulation to let high-quality providers thrive while bad actors are held accountable.
"Almost exactly one year ago, I stood with House colleagues on both sides of the aisle, the governor and child-care industry and regional business leaders from across Michigan to announce these plans and underscore that our state's child-care system simply has not been working for families," said O'Malley, of Lake Ann. "I have been committed to removing barriers for parents in Michigan – especially for mothers who are forced to make career sacrifices to provide reliable care for their children. It was also vitally important to give our many child-care professionals the resources they need to provide quality care.
"This is another positive step forward in developing a better system that gets more people the care they need for their kids."
O'Malley was part of a workgroup formulated at the start of a 2021-22 legislative term with the goal of addressing issues within Michigan's child-care system and developing solutions. The workgroup included lawmakers, caregivers and members of Gov. Whitmer's administration, and targeted reforms through legislation, administrative adjustments and the appropriations process.
"These plans prioritize needed flexibility, greater access to care and ensuring children are safe in an improved system going forward," O'Malley said. "Our current system has been a strain on families, and they've demanded a better approach."
The legislation within the package, including HB 5041 and HBs 5042-48, will now receive consideration from the governor. The measures received overwhelming bipartisan support in both the Michigan House and Senate.
#####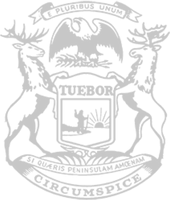 © 2009 - 2022 Michigan House Republicans. All Rights Reserved.
This site is protected by reCAPTCHA and the Google Privacy Policy and Terms of Service apply.