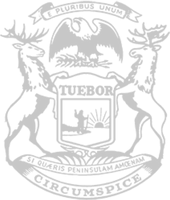 Rep. O'Malley comments on water concerns in Manistee, Beulah
State Rep. Jack O'Malley, of Lake Ann, today provided updated information regarding drinking water concerns in two northern Michigan communities.
A water advisory was recently issued for the village of Beulah, which O'Malley represents in Benzie County as part of the 101st Michigan House district. The city of Manistee also announced today an action level after testing water for lead and copper in homes revealed three samples exceeding lead levels established by the Michigan Safe Drinking Water Act.
The action level is not a health-based standard, but it is a level that triggers additional measures including ramped up sampling of water quality and educational outreach in the community.
"I have been in frequent contact with local and state officials and will continue to be for the safety of both people in Manistee and the village of Beulah," said O'Malley, of Lake Ann. "Lead is serious business that has long-term ramifications, and I ask that people please heed the advice of experts on the ground as we face this issue. This includes running your water to flush out any potential lead, using a filter and seeing if your home has a lead service line. Additional testing will be done in both areas to make sure water is safe, and anyone interested in having their water tested should reach out to their local officials."
O'Malley has examined the issue through his role on the House Oversight Committee during the current legislative term. The committee spoke with local officials from Benton Harbor as they deal with a water crisis that included lead safety violations and faulty corrosion control treatments spanning multiple years.
"Everyone should have access to clean drinking water in Michigan. A plan for the current budget year previously approved by the Legislature and signed by the governor puts millions of dollars toward infrastructure and drinking water emergency response," O'Malley said. "Benton Harbor is clearly not alone. There have been many similar situations across the state and in northern Michigan. I remain committed to gathering the facts and developing solutions, so we can improve our infrastructure and ensure residents and their families are safe."
O'Malley said concerned individuals in Beulah can contact the village office at (231) 882-4451 for more information. Water customers in Manistee can contact the Department of Public Works at (231) 723-7132 to have their service lines inspected or to get more information on testing. Free water testing is also available by calling (844) 934-1315 or online through the Michigan Department of Health and Human Services. Water filter distribution will begin Friday for qualifying and interested households in Manistee, according to information provided by the city. Those connected to the City of Manistee water supply, pregnant or have children under 18 living in the home, or unable to afford the cost of a water filter are eligible to receive one.
Filters can be picked up at the Department of Public Works, located at 280 Washington Street. Filters will be available after the initial date for qualified individuals Monday through Friday from 8 a.m.- 3 p.m.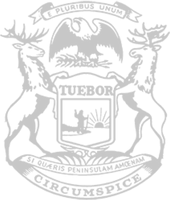 © 2009 - 2022 Michigan House Republicans. All Rights Reserved.
This site is protected by reCAPTCHA and the Google Privacy Policy and Terms of Service apply.