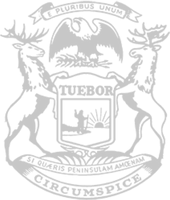 Rep. O'Malley: Advancement of child-care reforms puts Michigan families closer to system that works for them
The Michigan House today approved a series of child-care measures, including legislation from state Rep. Jack O'Malley, that establish a more effective, higher-quality child-care system for Michigan families.
The bills, which received broad bipartisan support, prioritize care families deserve but have had difficulty accessing. The plan provides much-needed flexibility to better support providers who depend on adequate resources to deliver reliable care.
"I'm pleased the Legislature is acting quickly and collectively to move these proposals for many people throughout the state who feel Michigan's child-care system is not working for them," said O'Malley, of Lake Ann. "I have heard from many people who have experienced the strain of finding reliable child care. They need a better system. It's time to move us in that direction."
O'Malley's proposal, HB 5041, increases the number of children that an in-home care provider can receive if it meets certain criteria – expanding available spots for families.
Other common-sense regulatory reforms in the legislative package include measures such as a safe path for providers to locate in multi-use buildings to expand access to where families live and work, allowing providers to share certain health and safety records online to help parents access information, enhanced reporting requirements and more concise regulation to let high-quality providers thrive while bad actors are held accountable.
Lawmakers, caregivers and members of Gov. Whitmer's administration formulated a workgroup at the start of the 2021-22 legislative term to improve the state's child-care system. The workgroup devoted efforts to reforms through legislation, administrative adjustments and the appropriations process. In June, O'Malley was joined by the governor, other House legislators and child-care industry and regional business leaders from across the state to announce the new measures.
A lack of access to child-care services has become a concerning barrier for working parents in Michigan, particularly for mothers who are disproportionately forced to make career sacrifices in order to provide reliable care for children. O'Malley also noted the bills will help address higher demand for care as more people return to in-person work.
"This has long been an issue for parents, and we're really seeing a pressing need for it right now as pre-COVID daily routines return all over the state," O'Malley said. "This plan begins a process of more effectively meeting the needs of families."
The legislative package, House Bills 5041-48, now moves to the Senate for further consideration.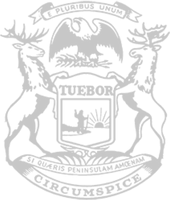 © 2009 - 2022 Michigan House Republicans. All Rights Reserved.
This site is protected by reCAPTCHA and the Google Privacy Policy and Terms of Service apply.