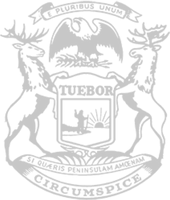 State Rep. Terence Mekoski, R-Shelby Township, is officially sworn-in to the 101st Michigan Legislature by House Clerk Gary Randall on Monday, May 9, and joined by his wife, Anna.
Rep. Mekoski officially becomes a state representative
Rep. Terence Mekoski, of Shelby Township, was sworn in as a Michigan state representative by House Clerk Gary Randall.
"It's a privilege and an honor to represent Michigan's 36th House District," Mekoski said. "I look forward to joining my colleagues at the Capitol to continue their hard work, and to bring some of my own ideas to the table."
Mekoski's partial term is set to expire at the end of the year. The seat became available when then-Rep. Doug Wozniak won a special election to become senator of Michigan's 8th Senate District. Mekoski has been appointed to the House committees on Judiciary, Local Government and Municipal Finance, and Regulatory Reform.
Rep. Mekoski, joined during the ceremony by family members and friends, represents Michigan's 36th House District. This comprises the people of Bruce, and Washington townships, and parts of Shelby Township, and the Village of Romeo in Macomb County.
People can contact Rep. Mekoski by calling 517-373-0843 or emailing TerenceMekoski@house.mi.gov.
###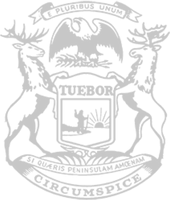 © 2009 - 2023 Michigan House Republicans. All Rights Reserved.
This site is protected by reCAPTCHA and the Google Privacy Policy and Terms of Service apply.