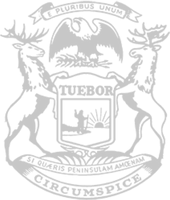 Rep. Lilly: The people of Michigan deserve to have their voices heard
State Rep. Jim Lilly, of Park Township, issued the following statement regarding the lawsuit filed against the governor to restore representative democracy in Michigan:
"My heart breaks for the families who have lost loved ones to COVID-19. I'm also concerned for the more than 1 million Michigan residents who have lost their jobs and the small business owners who are uncertain if their life's work will survive this crisis. The best way to protect public health and reopen Michigan is for the Legislature and the governor to work together. It's unfortunate that we must take the governor to court just to get a seat at the table.

"The one-size-fits-all approach that the governor has taken has upended the lives and livelihoods of people across the state without giving them any recourse or voice in the process. The Legislature's role as elected representatives of the people adds transparency and ensures that the voices of people all throughout our state are considered.

"This lawsuit is an unfortunate but necessary step the Legislature must take to ensure the people of Michigan are represented in the decisions being made as we continue to fight COVID-19 and our state begins to reopen.

"I want to be clear, by filing this lawsuit, we are not saying the COVID-19 crisis is over. What we are saying is that the Legislature has demonstrated that it can meet, our committee work can take place, and the balance of power between the legislative and executive branches can return to normal. Over the last two months, the Legislature has seen the introduction of over 50 pieces of legislation related to COVID-19. We have also approved a plan that will allow for a smooth transition from the governor's temporary management of the early stages of the crisis, to a traditional partnership of shared governance between the legislative and executive branches of government."
###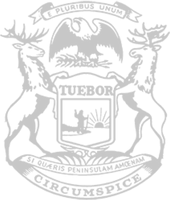 © 2009 - 2023 Michigan House Republicans. All Rights Reserved.
This site is protected by reCAPTCHA and the Google Privacy Policy and Terms of Service apply.