Rep. Joe Bellino supports U.S. Supreme Court decision to ease concealed carry restrictions
State Rep. Joe Bellino, R-Monroe, today released the following statement after the United States Supreme Court struck down a New York law requiring citizens to show 'proper cause' for seeking a concealed carry license:
"I strongly support the United States Supreme Court's decision to ease the concealed carry laws in New York. The Supreme Court ruled 6-3 that New York's overreaching regulations, which made it unnecessarily problematic to obtain a license to carry a concealed handgun, were unconstitutional. The current requirement for an applicant to prove 'proper cause' to carry a concealed handgun is a clear violation of both the Second, and Fourteenth Amendments of the United States Constitution. The fact that protecting oneself, or their families is not considered proper cause is ludicrous. I am encouraged by the Supreme Court's decision, and applaud their efforts to protect the rights of the citizens of the great United States."
###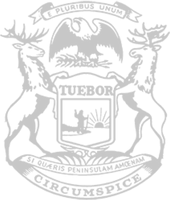 © 2009 - 2023 Michigan House Republicans. All Rights Reserved.
This site is protected by reCAPTCHA and the Google Privacy Policy and Terms of Service apply.