Rep. Joe Bellino issues statement on potential federal gas tax break
State Rep. Joe Bellino, R-Monroe, today released the following statement after President Biden called on Congress to implement a federal gas tax break:
"Michiganders are in dire need of tax relief due to astronomical prices for essentials such as gas and groceries, as well as the ongoing increase in inflation rates. While a federal gas tax suspension is a step in the right direction, it's a step that should have been taken long ago and it does not go far enough.
"Gov. Whitmer vetoed House Bill 5570, which would have suspended Michigan's 27-cent-per-gallon gas tax for six months. If you add this measure to the federal gas tax break, savings at the pump could have been doubled for Michiganders. I've said this before, but it bears repeating: the governor must stop working against the Legislature for the sake of Michigan citizens. Our taxpayers deserve to keep more of their hard-earned money in their pockets."
You can find Rep. Bellino's press release on this subject from yesterday here.
###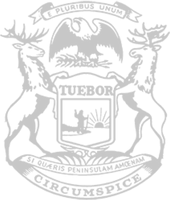 © 2009 - 2023 Michigan House Republicans. All Rights Reserved.
This site is protected by reCAPTCHA and the Google Privacy Policy and Terms of Service apply.