Rep. Mike Harris, R-Waterford, listens to testimony during a House Criminal Justice Committee meeting on Tuesday, May 23. The committee considered House Bills 4160-4164, which would allow dangerous criminals to get out of prison before their minimum sentences.
Rep. Harris blasts latest effort to let dangerous criminals out of prison early
Harris advocates for victims against 'prison-break policies'
State Rep. Mike Harris criticized legislation to reduce prison sentences for dangerous criminals.
The House Criminal Justice Committee on Tuesday considered House Bills 4450-4453, which would create a system of "productivity credits" to allow criminals out of prison before their minimum sentences are concluded, while also shortening their maximum prison sentences. Harris, a retired law enforcement officer who serves on the panel, noted that even violent or dangerous offenders guilty of attempted murder, arson, domestic violence, or fentanyl distribution could have their sentences reduced.
"Michigan's sentencing laws protect victims and ensure dangerous criminals face justice, but this radical upheaval would obliterate fair, firm sentences that judges carefully determined according to the law," said Harris, R-Waterford. "Cutting sentences short and freeing violent criminals early will be detrimental to Michiganders' safety — especially victims who can live their lives without fear while dangerous criminals are behind bars."
Under the bills, the minimum and maximum sentence established by a judge who carefully considers all the facts at hand can be reduced by up to 20% if the offender takes part in rehabilitation services and educational programs. Harris pointed out, however, that the current truth-in sentencing system already incentivizes offenders to participate in rehabilitation so they can earn parole once they reach their minimum sentences.
The hearing comes mere weeks after the committee took up HBs 4160-4164, which would allow murderers sentenced to life in prison to obtain parole after 10 years, if the offender was younger than 19 at the time of the crime — including the Oxford High School shooter. Harris vehemently opposes the legislation.
The meeting also comes a week after legislators introduced House Bills 4556-4559, which would allow virtually any criminal, including murderers, to seek a reduced sentence after only 10 years in prison.
"House Democrats continue to invent new, extreme ways to let dangerous criminals back on the streets long before they've served their time," Harris said. "These prison-break policies would rob victims of their peace of mind and endanger our communities."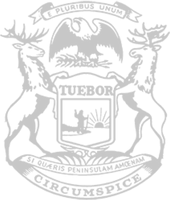 © 2009 - 2023 Michigan House Republicans. All Rights Reserved.
This site is protected by reCAPTCHA and the Google Privacy Policy and Terms of Service apply.