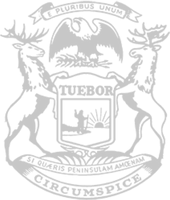 Rep. Annette Glenn (left) is presented with the Guardian of Small Business Award by NFIB Michigan State Director Amanda Fisher.
Rep. Glenn honored for track record of supporting small businesses in Michigan
Rep. Annette Glenn, R-Midland, recently was honored for her track record of support for small businesses by the National Federation of Independent Business.
The Guardian of Small Business Award recognizes that Glenn has scored 100 percent on Michigan's NFIB Voting Record for the 2021-22 legislative session, along with other criteria. Glenn is one of just 10 state representatives to meet the strict criteria for the award.
"We are delighted to recognize Representative Glenn," said Amanda Fisher, NFIB Michigan State Director. "Clearly she understands the important role that small business plays in providing jobs and economic development in her community."
The votes considered by the NFIB include tax and regulatory relief, personal property tax exemptions for small business, reining in state government overreach, and supporting recovery efforts for businesses most affected by government-ordered shutdowns during the pandemic.
"Small businesses are the heartbeat of our community. When they are healthy, our economy is healthy," Glenn said. "I am honored to be recognized by the NFIB."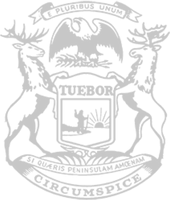 © 2009 - 2022 Michigan House Republicans. All Rights Reserved.
This site is protected by reCAPTCHA and the Google Privacy Policy and Terms of Service apply.