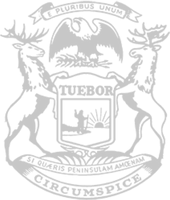 Rep. Glenn: Efforts to improve school safety in Michigan continue with record-high K-12 support
Rep. Annette Glenn, R-Midland, says efforts to improve school safety across Michigan continue in the newly signed state budget and recently introduced legislation.
"There's nothing more important than keeping our kids safe and providing them with the support they need – especially when it comes to mental health," Glenn said. "The goal is to get students the help they need more quickly, and prevent senseless tragedies from happening in the first place."
The new state school aid budget – recently approved by the Legislature and signed by Gov. Whitmer today – includes nearly $500 million specifically for school-based safety and mental health initiatives.
The budget includes $168 million specifically for school safety grants that can be used for building improvements, coordination with law enforcement or a wide range of other safety-related initiatives. Another $25 million will be provided to help schools hire school resource officers.
The budget for the fiscal year beginning Oct. 1 also provides $150 million for grants to help local school districts improve student mental health – including the hiring of support staff, implementation of screening tools, and other services.  Intermediate school districts will receive nearly $63 million to provide additional mental health and support services, while $50 million will be dedicated to a new initiative to train school mental health professionals in effective practices.
Overall, the new school aid budget includes $19.6 billion with a record-high per-pupil foundation allowance of $9,150. Support for at-risk students increases, including in districts such as Midland Public Schools.
The Legislature's commitment to school safety and student mental health goes well beyond the state budget, Glenn said. A bipartisan Michigan House School Safety Task Force, established after the tragic shooting at Oxford High School, recently introduced a policy plan designed to improve security.
The plan would create a special commission to support at-risk students and strengthen the overall mental health of school-age children. Other key measures would support the hiring of additional staff dedicated to school safety, instruct schools to update their safety plans every three years in consultation with new intermediate school district safety coordinators, provide guidance for security features in new school building construction, and provide more school security training and drills.
The legislation is awaiting further action in the House.
###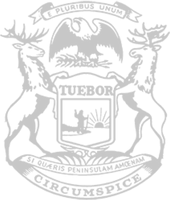 © 2009 - 2022 Michigan House Republicans. All Rights Reserved.
This site is protected by reCAPTCHA and the Google Privacy Policy and Terms of Service apply.