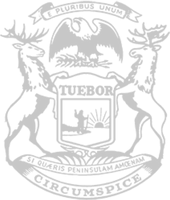 Rep. Carra: Vote Explanations
VOTES THIS WEEK:
Tuesday, March 22, 2022 
I voted YES on HB 4074 (Rep. Brann) would encourage school districts to include a free enterprise and entrepreneurship program in their 9th through 12th grade curriculum. EXPLANATION: It's important for students to understand the basics of business and the value of America's free enterprise system. 
PASSED: 96-9 
I voted YES on HB 5566 (Rep. Outman) would address late payment fees in contracts for leased property. The bill caps the amount of a late payment fee at the greater of $50 or 10% of the rental amount, unless the lessor demonstrates that a higher late fee specified in the lease is reasonable. EXPLANATION: Trial courts should consistently honor the terms of parties' contracts, including clauses for late payment fees.  
PASSED: 67-38 
I voted YES on HB 5287 (Rep. Martin) would amend the Michigan Election Law by changing the reference from city or township party committees to county party committees. EXPLANATION: This clarifies the law to reflect the current practice of county political parties appointing candidates for special elections for vacated township elected positions. 
PASSED: 102-3 
Wednesday, March 23, 2022 
I voted YES on HB 5384 (Rep. Johnson) would clarify that a student serving in the US Armed Forces counts towards the 75% enrollment in a postsecondary school requirement for high schools designated as a specialty school. EXPLANATION: The US military provides many excellent career choices, including assistance in acquiring a postsecondary degree. This bill ensures that specialty schools are focused on getting their students enrolled in a postsecondary school and other quality career options. 
PASSED: 103-2 
I voted YES on HBs 4810-11 (Rep. Martin and Rep. Paquette) would remove the state requirements that the Michigan Merit Examination (MME) include a writing component and that a school district or public-school academy (charter school) include a student's scaled score on each subject area component of the Michigan Merit Examination on the student's high-school transcript. EXPLANATION: Eliminating the mandated test score from the transcript still allows the student the choice to put it on their transcript. 
HB 4810 PASSED: 104-1; HB 4811 PASSED: 104-1 
I voted YES on HBs 5671 and 5704 (Rep. Alexander and Rep. Glenn) would update and modernize Michigan's Cottage Food Law by allowing increased revenue, enabling internet, mail order and third-party delivery sales, and provide safeguards for participants with an optional registration system. EXPLANATION: Michigan's Cottage Food law has proven successful over its first decade of existence, and it is time to increase the freedoms available to these startup entrepreneurs. 
HB 5671 PASSED: 61-44; HB 5704 PASSED: 61-44 
I voted YES on HBs 5742 to 5748 (Reps. Cambensy, Steenland, Alexander, Borton, Bezotte, Posthumus, and Filler) would provide statutory authority for MDARD to issue certificates of free sale on exports of various agricultural commodities. EXPLANATION: Providing statutory authority would allow certificates of free sale to be applied to other agricultural industries. 
ALL PASSED: 105-0 
I voted NO on SB 247 (Sen. VanderWall) would make several changes to the prior authorization request process by reducing the waiting period for prior authorization decisions, requiring a standardized electronic prior authorization request transaction process, requiring prior authorization requirements to be based on peer-reviewed clinical reviewed criteria, requiring greater transparency from insurers on prior authorization policies, and various other changes designed to improve the prior authorization process. EXPLANATION: The prior authorization process does not necessitate an added level of governmental control. Adding such government regulations could lead to more intrusion in the private marketplace and add unnecessary oversight. 
PASSED: 103-2 
Thursday, March 24, 2021 
I voted NO on HB 5525 (Rep. Albert) would appropriate $250 million into the UIA Trust Fund to offset the estimated state share of the fraudulent payments the Unemployment Insurance Agency made during the pandemic.  EXPLANATION: We should not give the UIA any more money after how they handled unemployment payouts during the pandemic.  
PASSED: 97-5 
I voted YES on SB 302 (Rep. LaSata) would require a voter registration application to include a statement that the voter understands it's a felony to vote in more than one jurisdiction. EXPLANATION: With the issue of voter fraud being a primary focus after the 2020 election, many believe it makes sense to try and put in place efficient, effective safeguards to ensure that the integrity of our election system is protected. 
PASSED: 62-40 
I voted YES on HB 4163 (Rep. Berman) would lessen disclaimer requirements on certain campaign materials and prerecorded telephone messages. EXPLANATION:  Mirroring the federal standard would simplify campaign-finance compliance. 
PASSED: 58-44 
I voted YES on HB 5695-96 and 5726 (Reps. Wendzel, Young, and Outman) would amend the liquor control code by allowing wholesaler employees that are 16 and older to perform limited functions that are currently prohibited. EXPLANATION: Lowering the age will make it easier for licensees to fill vacant positions by expanding the pool of eligible employees. 
 HB 5695 PASSED: 84-19; HB 5696 PASSED: 86-17; HB 5726 PASSED: 84-19 
I voted YES on HB 5871 (Rep. Hauck) would amend the Medical Marihuana Facilities Licensing Act by allowing licensees to sell products back up the supply chain and across the supply chain to other licensees. EXPLANATION: Allowing sales across the supply chain will reduce waste and could reduce the cost for patients. 
PASSED: 101-2 
I voted NO on SB 565 (Sen. Bumstead) would appropriate federal Infrastructure Investment and Jobs Act (IIJA), American Rescue Plan Act (ARPA), local, and GF funds for FY 22 to provide for safe water, roads, dams, broadband expansion, state and local parks, various local supports and other infrastructure opportunities. EXPLANATION: We should not waste 5,000,000,000 more in taxpayer dollars on a bill with so much pork in it. 
PASSED: 95-7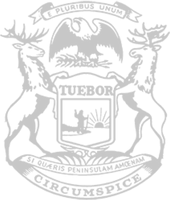 © 2009 - 2022 Michigan House Republicans. All Rights Reserved.
This site is protected by reCAPTCHA and the Google Privacy Policy and Terms of Service apply.