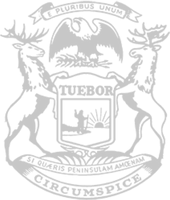 Rep. Beson votes for state budget, record education funding
State Rep. Timothy Beson, of Bay City, on Thursday joined fellow legislators to approve a budget plan for the upcoming fiscal year, which includes a landmark plan to close the education funding gap for K-12 school districts.
"The bills passed on Thursday night include important education funding to close the school-funding gap in K-12 districts across Michigan," said Rep. Beson. "Closing this gap has been a goal of the Legislature since 1994, but the old funding model did not do enough to quickly address it. The funding items passed tonight allow us to invest in our children's education and better prepare them for success in the future. Thanks to these measures, passed on a bipartisan basis and with support from the governor, each child will have access to equal financial resources. This is truly a win for Michigan's families and students."
House Bills 4411 and 4421 were passed by the Michigan House with overwhelming support and provide funding for the school aid budget for the 2021-22 fiscal year, which includes $16.7 billion in school aid. The funding provides Michigan schools with an equal foundation allowance of $8,700 per student and allocates more than $4 billion in one-time federal COVID-19 relief, providing every school with at least $1,093 in additional funding per student.
"Anyone caring for school-age children over the past year knows just how difficult mandated at-home education has been for kids accustomed to socializing and learning in the classroom," said Rep. Beson. "Many students fell behind during an unprecedented time, and this funding is our commitment to help them get back on track and flourish along the way." 
The legislation now advances to the Senate for further consideration.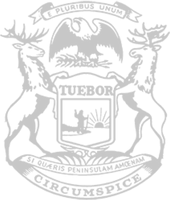 © 2009 - 2023 Michigan House Republicans. All Rights Reserved.
This site is protected by reCAPTCHA and the Google Privacy Policy and Terms of Service apply.