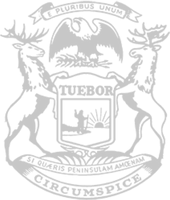 Rep. Alexander: State funding to support Jackson County priorities
RELEASE
|
September 23, 2021
Following bipartisan approval of a balanced budget on Wednesday, state Rep. Julie Alexander today highlighted three community projects funded in the state spending plan.
"Our state government must spend taxpayer dollars wisely, and I support this plan to continue our track record of balancing the budget in a fiscally responsible manner," said Alexander, of Hanover. "I am also excited for three specific projects that are important to our Jackson community."
Senate Bill 82 includes $10 million for Jackson County Intermediate School District  (JCISD) Central Campus — a new special education center. Funds will support upgrades to the HVAC system at the former Frost Elementary School, which the ISD recently purchased from Jackson Public Schools. The current special education facilities lack sufficient space to serve JCISD's special education students adequately, but the new, centrally-located campus will provide the additional space necessary for more offices, classrooms and services.
Additionally, the plan allocates $1 million to dredge a pond at Sparks Foundation County Park in Jackson. The park is home to The Cascades, a waterfall attraction which has been visited by tourists all over the world since its construction in the 1930s. The community has hoped to clean the pond for many years, and the funds will help achieve the goal and beautify the park.
Alexander also noted the budget will provide $224,000 for soil remediation at the site for a new Jackson YMCA facility. While the Jackson community stepped up to raise funds for the building, unforeseen issues were recently discovered that will require additional work to prepare the site.
"Serving as your state legislator is an incredible honor, and I am excited to assist our community with these important projects," Alexander said. "The funding for our Jackson community will support both educational and recreational opportunities."
Alexander highlighted a $500 million deposit in the state's "rainy day" fund to help provide for future budgetary needs. She also mentioned a $150 million deposit to shore up the state's unemployment trust fund, which will ensure resources are available for unemployed workers and help prevent higher taxes on Michigan small businesses.
SB 82 now advances to the governor for consideration.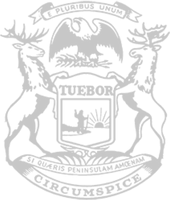 © 2009 - 2021 Michigan House Republicans. All Rights Reserved.
This site is protected by reCAPTCHA and the Google Privacy Policy and Terms of Service apply.