Rep. Albert: With latest veto, governor once again fails to recognize dignity of human life
Rep. Thomas Albert, R-Lowell, today criticized Gov. Whitmer for vetoing legislation that would have prohibited research on aborted babies in Michigan.
"Unlike the governor, I will not try to confuse the issues here. This bill has nothing to do with access to abortion – it is about treating the human remains of an aborted baby with dignity, and making sure they are not torn apart limb by limb.
"Medical research is critically important. But research involving aborted babies is barbaric, repulsive and completely unnecessary," Albert said. "This legislation would have focused research on promising and proven techniques that do not involve the body parts of aborted babies. Life begins at conception, and all human beings deserve to be treated with dignity – not bought or sold like a disposable commodity."
House Bills 5558 and 5559 would have prohibited research on a dead embryo, fetus or neonate obtained from an abortion. The legislation also would have banned donations of aborted fetal remains for research purposes.
The bills also would have created a felony penalty for medical research using a dead embryo, fetus or neonate.
###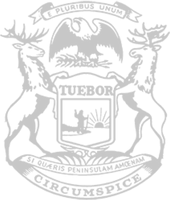 © 2009 - 2023 Michigan House Republicans. All Rights Reserved.
This site is protected by reCAPTCHA and the Google Privacy Policy and Terms of Service apply.