Rep. Albert: Once again, the governor fails to get serious about tax relief
Michigan House Appropriations Committee Chair Thomas Albert, R-Lowell, today issued the following statement on tax relief:
"The governor's latest tax proposal is lazy, provides too little relief too late, and is nothing more than a political stunt designed to grab some headlines in an election year. It would not deliver meaningful financial help for Michigan families or spur long-term economic growth. It is mindboggling that the governor and her fellow Democrats don't recognize what drives inflation. Government spending and 'easy money' policies, generated at the federal level, created the economic mess we are in right now. Her proposal would simply add more fuel to the fire by incentivizing spending and further driving up the cost of goods.
"The governor has had several opportunities to help the Legislature deliver real, meaningful tax relief to Michigan families – and she has failed at every turn. She has vetoed three Legislature-approved tax relief plans this year alone.
"Our latest state budget plan leaves billions of dollars unallocated so we have the opportunity to deliver meaningful, ongoing tax relief for Michigan families. If the governor were serious about delivering actual tax relief, she would have done it a long time ago."
###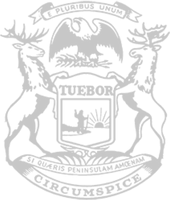 © 2009 - 2023 Michigan House Republicans. All Rights Reserved.
This site is protected by reCAPTCHA and the Google Privacy Policy and Terms of Service apply.