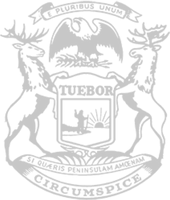 From left, state Reps. Roger Hauck, Julie Alexander, Julie Rogers, Sara Cambensy, Kyra Bolden, Annette Glenn, Mary Whiteford and Daire Rendon pose on the House floor on Thursday, May 13. The representatives are introducing a plan to protect sexual assault survivors.
House panel approves Rep. Alexander plan empowering sexual assault survivors
RELEASE
|
September 28, 2021
Plan would criminalize authorities who prevent reporting
The House Committee on Judiciary today approved state Rep. Julie Alexander's plan to prohibit authority figures from using their position to prevent the reporting of sexual assault.
Alexander's House Bill 4851 and several other proposals were introduced to address failures of current law uncovered by the investigation into assaults committed by Larry Nassar.
"By coming forward, sexual assault survivors can help bring abusers to justice and prevent future violence," said Alexander, of Hanover. "Unfortunately, we have seen the real-world consequences when victims are obstructed by authority figures — professionals who should be nothing but supportive of identifying and prosecuting assault. My plan will hold those who abuse their authority to deter reporting criminally responsible."
HB 4851 would prohibit using one's professional position of authority over another person to prevent or attempt to prevent the person from reporting criminal sexual conduct or child abuse. Alexander's plan received unanimous support in a committee vote.
The committee also approved three other bills in the package today, which would:
Prohibit a person from using one's position of authority to prevent reporting of sexual assault to a college or university Title IX coordinator;
Require employers to distribute a training package to employees who are mandatory reporters of suspected child abuse or neglect; and
Exempt from disclosure under the Freedom of Information Act the identities of victims of sexual misconduct who proceed anonymously in a civil action.
The bills now advance to the House floor for consideration. Other legislation included in the package remains under consideration by the committee.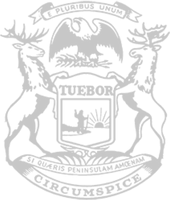 © 2009 - 2021 Michigan House Republicans. All Rights Reserved.
This site is protected by reCAPTCHA and the Google Privacy Policy and Terms of Service apply.