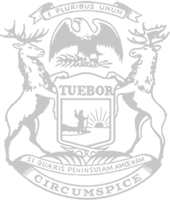 Whiteford: Governor's claims about Healthy Michigan enrollment are misleading
State Rep. Mary Whiteford, chair of the House Appropriations Subcommittee on Health and Human Services, issued the following statement clarifying misleading information from the governor about the state's Healthy Michigan enrollment numbers:
"The governor's claim that Healthy Michigan is now serving one million residents is woefully misleading.
"At the start of the pandemic, the federal government offered an enhanced Federal Match for Medicaid Healthcare (FMAP) to states that agreed not to unenroll any individuals during the federal health emergency, whether they qualified for benefits or not. The Whitmer administration agreed to this, which was a contributing factor to the addition of 345,000 more individuals insured under the Healthy Michigan plan since the pandemic began. These individuals continue to receive coverage regardless of financial status or availability of other health insurance benefits.
"The fact is, a substantial number of people no longer qualify for Medicaid health benefits, and will thus be unenrolled when the federal health emergency officially ends, expected in September. The Healthy Michigan plan is intended to be a fail-safe for individuals who have no other options for health insurance. With more people working and unemployment rates declining, there will be even more who no longer qualify for the Healthy Michigan plan.
"Healthy Michigan should be reserved for those with the most need. There should not be anywhere close to one million residents relying on it. The governor wants people to believe that a single-payer system will solve all health care cost issues, but that is simply not the case. What should be celebrated instead is the number of people who have found jobs that provide them with the health insurance they need to live healthy lives."
###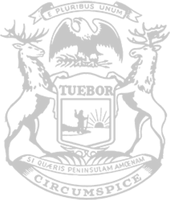 © 2009 - 2022 Michigan House Republicans. All Rights Reserved.
This site is protected by reCAPTCHA and the Google Privacy Policy and Terms of Service apply.