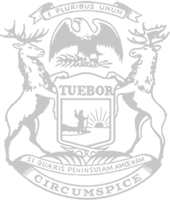 SHOCK: Governor continues to push for 45-cent gas tax hike
RELEASE
|
February 25, 2020
Paul Ajegba, Gov. Whitmer's transportation director, shocked a House subcommittee recently when he said the governor is still pushing her radical 45-cent per gallon gas tax hike. (See video below.)

After Gov. Whitmer's gas tax scheme received bipartisan condemnation throughout much of last year, the governor told reporters she would not push for the gas tax hike this year. But Ajegba stunned members of the House Appropriations Subcommittee on Transportation when he said the gas hike was still on the table.

Rep. Matt Maddock, the subcommittee chair, called Ajegba in to testify before the panel. Maddock said the governor must drop her call for the massive tax hike and look elsewhere to help fix local roads.
"The people of Michigan don't want a nation-high gas tax increase. That was made clear talking with people across the state, and it's why the idea had scarce support in our House chamber," Maddock said. "It's well past time to turn that page and develop a responsible solution that respects taxpayer money, and that needs to start now."
Whitmer has doggedly pursued her gas tax hike even though an overwhelming majority of Michigan residents oppose the scheme. In a mean-spirited attempt to increase the gas tax, Gov. Whitmer slashed funding for children with autism, veterans, senior citizens, and K-12 students so she could use them as bargaining chips.
But even though the governor's office continues to push for the gas tax, the House Republican Caucus, who control the Michigan House, has repeatedly said it will not approve the scheme.
###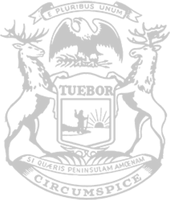 © 2009 - 2022 Michigan House Republicans. All Rights Reserved.
This site is protected by reCAPTCHA and the Google Privacy Policy and Terms of Service apply.