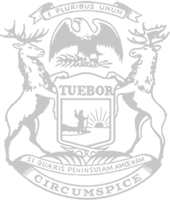 Rep. Wendzel: Benton Harbor water system, southwest Michigan economy benefit from new state budget
RELEASE
|
September 22, 2021
Rep. Pauline Wendzel today helped secure much-needed assistance for Benton Harbor, southwest Michigan and the entire state's economy as normalcy returns emerging from the COVID-19 pandemic.
Wendzel helped deliver $10 million to replace lead pipes in Benton Harbor and improve the city's water system in a budget that will be approved by the Michigan Legislature later today. The budget also improves local public safety with $5 million for an 800 MHz communications tower for Berrien County first responders, and $600,000 for a permanent police and fire station at the Berrien County Youth Fair site.
"When you turn on the faucet, you deserve to know the water you're getting is clean and safe. We're finding solutions for Benton Harbor," Wendzel said. "When you're in an emergency and need first responders, you deserve to know they're able to communicate efficiently and get to you as quickly as possible. These are among the missions we're helping accomplish in Berrien County through the new state budget."
The budget bills that will head to the governor's desk also include support for Southwest Michigan's economy.
The popular Pure Michigan program will focus on segments of the economy that were disproportionately hurt by the pandemic and shutdown orders – including tourism, hospitality and recreation. Total funding is set at $40 million, up $15 million from the current year.
Programs to train workers and match them up with employers will get a significant boost. Going PRO funding is set at $40 million, an $11.3 million increase from the current year. Internship and apprenticeship programs will also benefit.
Public safety is supported at all levels including $4.9 million for a Michigan State Police trooper school and $4.5 million for professional development within MSP. Funding for patrolling local, secondary roads – many of them in rural areas of the state – will also be increased.
"This is a budget that supports families as we return to daily routines that were disrupted for the past year-and-a-half," Wendzel said. "It's our responsibility as lawmakers to use taxpayer dollars in the most efficient and effective way possible, and I believe we've done that with this budget.  I'm proud of this plan that will help rebuild a healthy community and a healthy economy."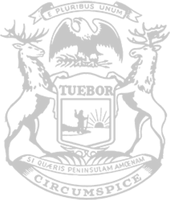 © 2009 - 2022 Michigan House Republicans. All Rights Reserved.
This site is protected by reCAPTCHA and the Google Privacy Policy and Terms of Service apply.