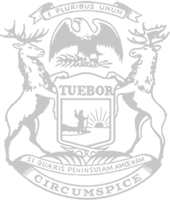 Rep. VanWoerkom to fill important roles on Michigan House committees in 2021-22 session
Rep. Greg VanWoerkom of Norton Shores today was appointed to influential and far-reaching budget and policy committees for the 2021-22 session of the Michigan House.
VanWoerkom – now in his second term – will return to the House Appropriations Committee, helping shape the state government budget. He will chair the General Government subcommittee tasked with developing budget plans for a variety of state departments, which has a tremendous impact on families across Michigan. He also will serve as a member of budget subcommittees on Health and Human Services, and Joint Capital Outlay, which deals with state building projects.
"This is a great opportunity to help Muskegon County families transition from the ongoing COVID-19 pandemic to a better, brighter future," VanWoerkom said. "I will continue working on the solutions that will get us there.
"With a focus on Health and Human Services, I will work to improve child care and child mental health services, and to help families who need help the most. I will continue to prioritize education and other items of top importance to Muskegon County. It will be a challenging two years, but I know our state will rise to the challenge."
VanWoerkom is one of the relatively few legislators assigned to both budget and policy committees. He also will serve as Vice Chair of the Government Operations Committee, which guides House discussion on a wide range of policy proposals.
Committee appointments were made by Speaker Jason Wentworth.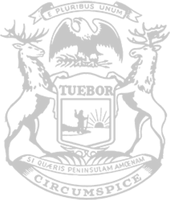 © 2009 - 2021 Michigan House Republicans. All Rights Reserved.
This site is protected by reCAPTCHA and the Google Privacy Policy and Terms of Service apply.