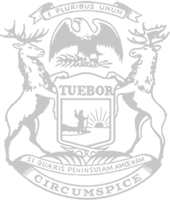 Rep. Roth taking lead role in significant legislative ethics reform plan
Bipartisan reforms, including one offered from state Rep. John Roth, that improve ethics and transparency laws for government officials were approved today by the Michigan House. 
Improvements to public record laws, ethical standards, financial disclosure requirements, bans on conflicts of interest and other key reforms are included in wide-ranging proposals – which Roth underscored as sorely needed as trust in government teeters.  
"People expect their elected officials to be transparent and trustworthy," said Roth, of Traverse City. "As legislators, we hear about the need to improve in this area constantly. This is a needed step toward shoring up how state government operates and delivering increased ethical benchmarks that promote good government practices." 
Roth's House Bill 4682 makes adjustments to the state's conflict of interest laws to correspond with other plans prohibiting voting on measures where a conflict of interest exists and creating permanent, bipartisan ethics committees in both legislative chambers to examine conflict of interest instances.  
"These measures will investigate complaints and ensure compliance," Roth said. "It's a mechanism for the people to hold their elected leaders accountable when those officials are looking at legislation every day in Lansing.  
"It's about what's best for the people they represent, not what's best for themselves or their political futures." 
The proposed ethics committees can recommend disciplinary action and if wrongdoing is determined, all evidence and committee records will be made available to the public for added transparency. 
Other ethics reforms are also moving in the state Legislature, including the expansion of the Freedom of Information Act and changes to the "lame duck" legislative session. A full list of the reforms is available here. 
The comprehensive package now advances to the Senate for further consideration.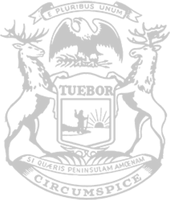 © 2009 - 2021 Michigan House Republicans. All Rights Reserved.
This site is protected by reCAPTCHA and the Google Privacy Policy and Terms of Service apply.