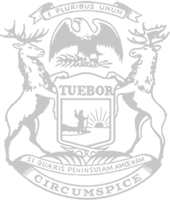 Rep. Roth steps up for small businesses with key vote
RELEASE
|
December 15, 2021
Reforms by state Rep. John Roth to protect small businesses were incorporated into a dynamic funding plan approved today by the Michigan House.
Roth previously offered House Bill 4561, which allows for refunded fees paid by food establishments to the Department of Agriculture during the current year. Under that plan, if a licensed establishment could show they were subject to an administrative order and experienced a reduction in revenue of 25 percent or greater during any quarter, they would be entitled to a refund from the department for any fees paid.
Many small businesses have experienced profound hardship during the COVID-19 pandemic and executive orders issued in response. Many were unable to survive, and many are still struggling with staff shortages and post-pandemic financial burdens.
"These were operating fees, but the problem was they weren't being allowed to operate under government order," said Roth, of Traverse City. "Expecting them to continue incurring these costs without being able to generate income was clearly an unfair situation impacting Main Street – on top of all it has been through over the past several months. It is important to step up with real relief and show our local businesses that we have their backs as we all get through this together."
Senate Bill 85, which was approved overwhelmingly today, builds on Roth's plan by providing $38.5 million for license and fee reimbursement grants for food establishments. The commitment is part of a $409 million total that uses federal COVID relief dollars to provide support for afflicted businesses based on property taxes, unemployment insurance taxes, and license and inspection fees. The proposal was previously included in legislation that became law in March, but Gov. Gretchen Whitmer removed the funding from the bill. It was later included in another bill that was vetoed by the governor.
"It's important to make these hard-working local business owners across Grand Traverse County and our state as whole as possible given what they lost," Roth said. "I remain committed to seeing this through for these job providers, as they are a massive component to our state and local economies."
With final legislative approval by the House, SB 85 now moves to the governor for review.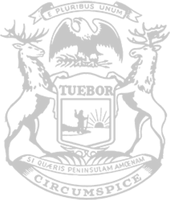 © 2009 - 2022 Michigan House Republicans. All Rights Reserved.
This site is protected by reCAPTCHA and the Google Privacy Policy and Terms of Service apply.