Rep. Neyer votes against broad government overreach
State Rep. Jerry Neyer this week voted to protect the rights of Michigan workers by standing against the repeal of the state's right-to-work law. Neyer also voted against bills curtailing Constitutional rights and reenacting an anti-competitive prevailing wage requirement that hikes cost for taxpayers.
Current law prohibits labor contracts that require union dues or fees. A substitute to the repeal plan on the House floor proposed by Republicans would have allowed workers to bargain individually – preserving the ability to choose a path that bests suits their own interests. This substitute, however, was not adopted by Democrat majority.
"I support worker freedom and a worker's ability to make the best choice for themselves and their families," said Neyer, of Shepherd. "This repeal and push for union membership would amount to less take home pay for many working people who just found out they would be getting a long-promised pay raise through an income tax cut that Republicans in the Legislature have worked to secure for months.
"If a worker wants to join or pay into a union, I support that choice. But it's their choice – and moving to this type of requirement is the wrong approach for our state and our workers."
In addition to the right-to-work legislation, Neyer took a stand against reenacting Michigan's expensive, anti-competition prevailing wage requirement, noting that it adds to taxpayer costs.
"These bills do not put our state and our local communities on a path for success," Neyer said. "We've seen interest, demand and participation in skilled trades increase. We must continue to pursue plans that drive competition, instead of ones that drive workers and businesses away from Michigan."
Neyer also voted against efforts to enact universal background checks for gun transfers and create universal firearm licensing.
"We must focus on enforcing the laws we already have and examining additional resources we can provide for people who are struggling with mental health," Neyer said. "These are real solutions that can deter violence. Going after law-abiding gun owners and Constitutional rights are not solutions."
Neyer also expressed concerns with planned Elliott-Larsen expansion, saying the bill forces those with deeply held religious beliefs to either violate those beliefs or face costly lawsuits. The first-term legislator said the advancing plan did not do enough to take into account religious liberty and is redundant, as courts have already ruled that sexual orientation and gender identity are included in the Elliott-Larsen Civil Rights Act.
The right-to-work repeal legislation is contained within House Bills 4004-05 and the prevailing wage requirement is contained within HB 4007. The advancing bills related to firearms are House Bills 4138 and 4142-43. These plans will now move to the Senate for consideration.
Senate Bill 4, which contains the Elliott-Larsen expansion, heads to the governor for review.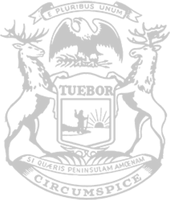 © 2009 - 2023 Michigan House Republicans. All Rights Reserved.
This site is protected by reCAPTCHA and the Google Privacy Policy and Terms of Service apply.