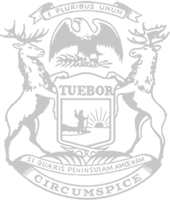 Rep. Mueller: Whitmer plan comes up short on support for local police
A column by Rep. Mueller first published in the Detroit News on Aug. 21, 2021.
Despite a long track record of disparaging the work of our local police officers, the governor is now attempting to save face by rolling out a new plan to invest in law enforcement.
It's no coincidence that Gov. Whitmer announced a proposal to help law enforcement on the same day her potential opponent in next year's gubernatorial race announced his proposal. Regardless of her reasoning, I was eager to hear the details. As a retired sheriff's deputy, I will always have the backs of our local police officers and I'm more than willing to work across the aisle to get them the resources and support they need.
Unfortunately, the hastily created proposal the governor announced this week is woefully inadequate and short on specifics. She talks out of both sides of her mouth – first broadly saying she intends to invest more in law enforcement and then quickly shifts the focus to investments the Legislature has already worked with her to make more broadly in the community, like education. Her plan doesn't even begin to address the many challenges of today's law enforcement.
By contrast, House Republicans have already passed a plan that supports law enforcement and offers real solutions for recruiting good officers, providing mental health services, and increasing community policing. I helped lead the effort, working with and standing alongside our local police to understand the needs of officers and the communities they serve.
The simple truth is Gov. Whitmer is completely out of touch with the challenges our law enforcement officers face each and every day. Over the last few years, she has made numerous shocking statements that have alienated rank and file police forces across Michigan.
Last summer, at a time when police officers desperately needed our support, the governor turned her back on law enforcement, saying she supported the spirit of defunding the police and ending qualified immunity – radical ideas pushed by left-wing extremists that are completely out of touch with reality.
While campaigning for governor in 2018, Gov. Whitmer went as far as to say our country should abolish ICE. ICE protects our state and country from violent crime and illegal immigration. Just think how much worse our country's southern border would be today if Whitmer had gotten her way.
As governor, Whitmer tried to ban police officers from using certain techniques to help save their lives while on duty. She also wanted police departments put on trial for doing their jobs. And she calls for all police officer records to be open to the public while her own office is shielded from open record laws.
Rather than attacking and blaming the police serving our communities, I worked together with other legislators who have law enforcement experience to craft and approve a plan that truly helps law enforcement and supports stronger and safer communities. We are offering a better solution that includes important policy reforms and $80 million in financial support, more than the governor is offering.
With the number of police officers who kill themselves outnumbering those who die in the line of duty each year, I can't stress enough how important the mental health component of our plan is. That's why we allocated millions to support police, corrections officers, firefighters, and other first responders battling post-traumatic stress disorder or other mental health challenges.
Hateful rhetoric and attacks on law enforcement are pushing the best officers out of the profession. And we understand that attracting quality recruits and keeping them on duty is key to protecting our neighborhoods, now and in the future.
The House Republican plan helps attract candidates by offering scholarships for police academies, stipends to help with expenses during training, and signing bonuses. I've also introduced a measure allowing state and local police agencies to pay for a recruit's training in exchange for a three-year contract with their department.
The men and women in uniform who respond when you dial 9-1-1 have an incredibly difficult job. And it's become even more challenging during these difficult social times. We must do a better job of supporting existing officers and recruiting new candidates, and our plan is the better solution.
While the governor has been pointing fingers and taking cheap shots at our men and women in uniform, House Republicans have been taking steps to give local law enforcement agencies access to resources that will help them make changes to build trust and improve relationships between officers and people in their communities. It's about time the governor comes on board.
###
State Rep. Mike Mueller is a retired sheriff's deputy who is currently serving his second term in the Michigan House representing people in parts of Genesee and Oakland counties. His district includes the townships of Argentine, Atlas, Clayton, Fenton, Flushing, Gaines, Groveland, Holly and Rose, the villages of Goodrich and Holly, and the cities of Linden and Fenton.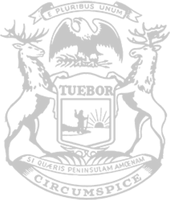 © 2009 - 2021 Michigan House Republicans. All Rights Reserved.
This site is protected by reCAPTCHA and the Google Privacy Policy and Terms of Service apply.