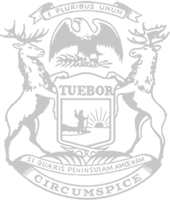 Rep. Mueller: State grant helps bring auto manufacturer to Genesee County
State Rep. Mike Mueller today commended the Michigan Economic Development Corporation for awarding a Michigan Business Development Program performance-based grant that helped attract an expanding automotive supplier to Genesee County.
DAG Technology, Inc., which supplies decorative wheel trim to original equipment manufacturers around the world, is onshoring its component manufacturing from China at the request of customers. It's new manufacturing facility at a former Tier-1 supplier facility in Grand Blanc Township will focus on paint, assembly, and injection molding.
With the support of a $300,000 MEDC grant, the project is expected to generate a total capital investment of $10.06 million and create up to 50 jobs. Michigan was chosen for the project over competing sites in Indiana, Kentucky, Ohio, Texas and Mexico.
"With the global supply-chain issues we've experienced since the pandemic began, more and more companies are realizing the importance of manufacturing materials in North America," Mueller said. "Genesee County has many strengths, including a large pool of hardworking people, that make us attractive to these manufacturers. This is a huge win for our community that illustrates the continued role we can play in the ever-evolving automotive industry."
DAG currently has 25 employees at its headquarters in Sterling Heights, where it houses sales, engineering, quality, accounting, warehousing and logistics support. The company supports personal growth in its employees by offering specific on-the-job training as well as automotive OEM training with certifications. It is also open to helping employees by providing wraparound services such as transportation to work.
The Flint & Genesee Economic Alliance plans to assist the company in finding candidates for the newly created positions. Individuals interested in careers with DAG Technology should contact Lindsay Rivenburgh at lindsay@sales-mail.com.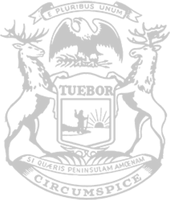 © 2009 - 2022 Michigan House Republicans. All Rights Reserved.
This site is protected by reCAPTCHA and the Google Privacy Policy and Terms of Service apply.