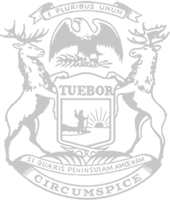 Rep. Mueller secures funding for Genesee County water safety project
State Rep. Mike Mueller today announced state funding has been set aside for a critical water infrastructure upgrade that will benefit Genesee County families.
Mueller, of Linden, helped secure $5.85 million for a Genesee County Drain Commissioner's Office project as part of a larger infrastructure plan approved by the Legislature this week. The measure, Senate Bill 565, will soon be presented to the governor for her expected signature.
"Families in our community truly understand how important it is to have access to safe, clean water," Mueller said. "This funding will help add important safeguards to protect the drinking water supply for Genesee County residents."
The investment Mueller helped secure will partially fund the construction of a new water tower that will provide emergency water supply and fire protection to a large portion of Genesee County. The drain commissioner's office will also use the funding to improve redundant water supply capabilities at its water treatment plant and make additional improvements to infrastructure along the water supply delivery system.
"I appreciate greatly the bipartisan nature of this funding bill, and the effort put forth by our elected leaders in placing a priority on water infrastructure, and on the health and safety of our public," said Jeff Wright, Genesee County Drain Commissioner. "Representative Mueller and Genesee County's entire House and Senate delegation have worked diligently to ensure Genesee County's federal tax dollars are returned to our own communities, and our residents are all safer because of their dedicated work."
###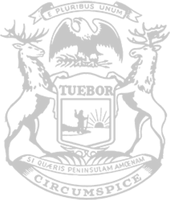 © 2009 - 2022 Michigan House Republicans. All Rights Reserved.
This site is protected by reCAPTCHA and the Google Privacy Policy and Terms of Service apply.