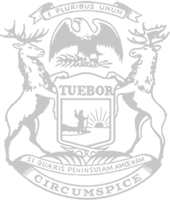 Rep. Maddock: MDOT hearing shows governor's 45-cent per gallon gas tax increase is the bad idea that just won't die
RELEASE
|
February 21, 2020
State Rep. Matt Maddock, chair of the House Appropriations Transportation subcommittee, today said a budget presentation from Michigan Department of Transportation director Paul Ajegba and Gov. Gretchen Whitmer offers little in terms of fixing roughly 110,000 miles of local roads.
Maddock pointed to the governor's decision to veto parts of a Legislature-approved transportation budget for the current fiscal year, including $375 million in additional funds toward road repairs without tax increases.
"She walked away from that funding because she is set on taxing residents," said Maddock, of Milford. "We put forth a responsible budget that identified wasteful spending in an overall state budget of nearly $60 billion and put some of that money to fixing our infrastructure where it is most needed – on our local roads people use every day. We understood the governor's priority in her first year in office and wanted to work with her to address it in a responsible fashion. But I don't think she knows how to do this without taxing people."
Ajegba mentioned the 45-cent per gallon gas tax increase Whitmer proposed last year for the current fiscal year budget as a plan "on the table," despite being viewed as wildly unpopular across the state.
"The people of Michigan don't want a nation-high gas tax increase. That was made clear talking with people across the state, and it's why the idea had scarce support in our House chamber. It's well past time to turn that page and develop a responsible solution that respects taxpayer money, and that needs to start now."
The governor's plan to borrow $3.5 billion in bond sales in upcoming years will only fix potholes on highways – only around 9,600 miles of the roughly 120,000 miles of roads in Michigan. The proposal was revealed at the annual State of the State address in January and quickly approved by the State Transportation Commission.
"That money does nothing to fix roads that people have to use when they exit the highways and we all know these local roads are in worse shape," Maddock said.
Maddock and other members of the committee also sought information on the cost of maintaining Michigan's roads and bridges within a $5.2 billion transportation budget recommendation for the upcoming fiscal year.
The committee will continue to evaluate the governor's recommendation as the budget process continues. A new state law requires a Legislature-approved budget be presented to the governor by July 1.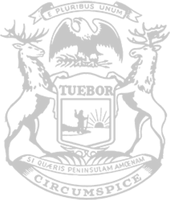 © 2009 - 2021 Michigan House Republicans. All Rights Reserved.
This site is protected by reCAPTCHA and the Google Privacy Policy and Terms of Service apply.