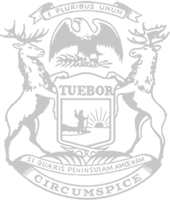 Rep. Maddock: Latest budget plan from governor fails to address roughly 110,000 miles of local roads
Legislator says governor must address roads Michigan drivers use most
State Rep. Matt Maddock, chair of a House Appropriations subcommittee devoted to transportation, today reacted to a budget proposal for the upcoming fiscal year by stressing a needed commitment to local road repairs.
"These are the roads people depend on when they go to the grocery store or when they take their kids to and from school," said Maddock, of Milford, after listening to the proposal during a joint hearing with appropriations committees from both the House and Senate. "It's not proportionate or cost-effective to take billions of dollars to address highways that aren't even in that bad of shape and continue to neglect our local roads. We need a plan and leadership from the governor as we work to address this crucial issue – one which she said was her priority."
Gov. Gretchen Whitmer announced her decision to borrow $3.5 billion in state bonds last week at her State of the State address. The unilateral move was quickly approved by the State Transportation Commission. The borrowed money can only be used for projects on roughly 9,700 miles of state-owned roads, which consist strictly of interstates, U.S. highways and smaller Michigan highways such as M-roads.
"That move does nothing to fix the 110,000 miles of roads that people are on when they roll out of their driveways – and the data shows those are the roads in the worst shape," Maddock said.
Whitmer originally proposed a 45-cent per gallon gas tax increase within the state budget for the current fiscal year. Maddock noted the plan was wildly unpopular and rejected by people across the state.
A new framework for Michigan's budget process states the Legislature must present a budget to the governor by July 1 of each year.
"The governor admitted in the State of the State that her decision to borrow was hatched from impatience after the feedback she got on what would have been a nation-high gas tax. But patience is integral to get this right for drivers across the state," Maddock said. "It means we'll have agreed on a sound plan that is respectful to taxpayers and works for everyone."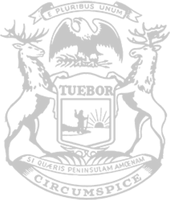 © 2009 - 2021 Michigan House Republicans. All Rights Reserved.
This site is protected by reCAPTCHA and the Google Privacy Policy and Terms of Service apply.