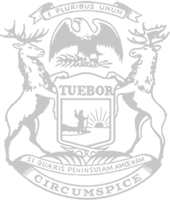 Rep. Maddock: Car insurance solution for Michigan drivers has been signed into law
Historic car insurance reform supported by Rep. Matt Maddock was signed into state law today, lowering costs for all Michigan drivers.
The reforms – approved by Maddock and the Legislature – give drivers more choice on personal injury protection coverage, combat fraudulent claims and stop price gouging on medical services for car accident victims. Many Michigan families will save hundreds of dollars or more each year.
Michigan has had the most expensive car insurance in the nation mostly because it's the only state mandating unlimited lifetime health care coverage through car insurance, with no corresponding cap on what medical providers may charge accident victims. The revised law will provide more affordable options for motorists while allowing those who currently use the unlimited coverage to keep it, and those who want it in the future to continue buying it.
"These reforms give Michigan drivers an affordable option to get coverage that provides rate relief for them and their families," said Maddock, of Milford. "Over the last 30 years, many people have voiced their concerns about our broken car insurance system. This solution gives guaranteed savings and coverage to all Michigan drivers."
Beginning in July 2020, many drivers will be able to opt out of personal injury protection altogether, including seniors with retiree health coverage such as Medicare and those with health insurance policies that cover car accident-related injuries. Others will be able to continue with unlimited coverage or choose PIP limits of $250,000 or $500,000. A $50,000 option will be available for drivers on Medicaid.
Other reforms include:
A fee schedule to rein in runaway costs that result from medical care providers charging far more to treat car accident victims than other patients.
An anti-fraud unit will help crack down on those abusing the system, helping to further lower car insurance rates.
Non-driving factors, such as ZIP codes, home ownership and educational level, can't be used to determine rates.
#####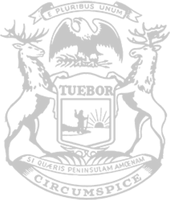 © 2009 - 2021 Michigan House Republicans. All Rights Reserved.
This site is protected by reCAPTCHA and the Google Privacy Policy and Terms of Service apply.