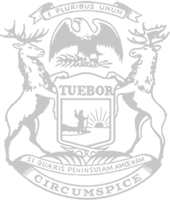 Rep. Lightner leads House in approving plan to protect sheriff's patrols for country roads
Measure is part of broad effort to better fund, support local law enforcement
State Rep. Sarah Lightner today led the House in approving a measure to protect funding local sheriff's departments use to hire patrols for secondary roads.
Without Lightner's legislation, some Michigan communities will be in danger of losing secondary road patrol funding because the number of sheriff's deputies on the road has fallen below an arbitrary threshold in their county.
"Our communities are safer when these officers are out patrolling local roads," said Lightner, of Springport. "Without these patrols, rural areas of our state would be forced to wait far too long for an officer to respond during an emergency. My solution protects funding and ensures officers can continue to patrol our local roads."
Lightner's legislation, House Concurrent Resolution 14, is part of a broader effort to better support law enforcement and public safety personnel and help them protect the people they serve.
House Bills 5522 and 5130-33, approved today with bipartisan support, include $368.5 million in funding and policy reforms to help first responders with recruitment and retention efforts, community outreach and equipment upgrades. The supplemental spending plan is funded by one-time federal COVID relief and surplus state resources.
The measures now advance to the Senate for further consideration.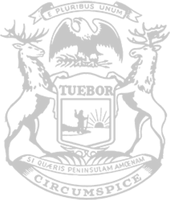 © 2009 - 2022 Michigan House Republicans. All Rights Reserved.
This site is protected by reCAPTCHA and the Google Privacy Policy and Terms of Service apply.