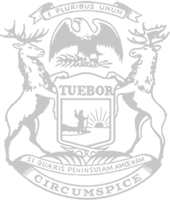 State Rep. Bronna Kahle delivers remarks at a press conference unveiling the House Adoption and Foster Care Task Force Report.
Rep. Kahle unveils report detailing much-needed improvements to state's adoption and foster care system
RELEASE
|
November 10, 2021
State Rep. Bronna Kahle, of Adrian, today unveiled a report compiled by the bipartisan House Adoption and Foster Care Task Force during a press conference. The report details findings that resulted from meetings with stakeholders, foster families, experts, and the state Department of Health and Human Services (DHHS).
The task force's mission was to listen to people from the entire continuum of the state's child welfare system, partner with experienced and knowledgeable professionals to learn how and why the system is falling short, and find effective solutions to ensure that every child has champions and forever homes by developing better, more effective systems to ensure their voices are heard.
Kahle was appointed to the task force in February.
Joining task force members at the press conference were independent adoption and foster care advocacy groups and stakeholders like The New Foster Care, Michigan Court-Appointed Special Advocates, Michigan Federation for Children and Families, New Light Child & Family Institute, and St. Vincent Catholic Charities.
"I am passionate about supporting families and ensuring our state is the best it can be for kids growing up," Kahle said. "Every child deserves a loving home. By listening and working together with experts in the field, the DHHS, and foster care and adoptive parents, we have identified several real opportunities for improvement within the system. The changes outlined in this report will make a positive impact on the many children across Michigan that are waiting for warm and caring families."  
Many of the task force recommendations have already been implemented in the state budget that began on Oct. 1. They include:
Helping local foster care closets achieve their mission of clothing foster youth and supporting families in need
Increasing funding for the Family Incentive Grant, a funding pool to support foster parents who need to make home improvements
Establishing a county pilot program structured around high-quality legal representation for child protective proceedings
Vouchers for CPS caseworkers to use when fulfilling immediate needs, such as food or clothing, for children who have been abused, neglected or trafficked
Expanding Court Appointed Special Advocates services statewide
Funding to complete an actuarial study on the creation of a specialty foster care health plan in Michigan
A historic rate increase of $9 per day for private agency foster care
Kahle also supported a resolution to declare Nov. 11, 2021 Adoption Awareness Day in the state of Michigan.
Legislation will be introduced in the coming weeks to fulfill more of the recommendations outlined in the task force report. The report can be viewed on the Michigan House Republican website.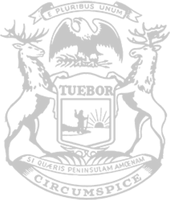 © 2009 - 2022 Michigan House Republicans. All Rights Reserved.
This site is protected by reCAPTCHA and the Google Privacy Policy and Terms of Service apply.