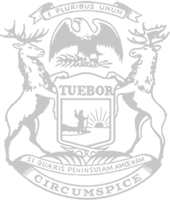 Rep. Kahle supports reforms to help ensure integrity of Michigan elections
State Rep. Bronna Kahle, of Adrian, today voted in favor of reforms to help ensure free, fair and reliable elections in Michigan. The legislation passed the Michigan House with bipartisan support.
The measures, supported by the Michigan Association of Municipal Clerks, would help guard against potential hacking of voting machines and explicitly prohibit outside groups from accessing the state's qualified voter file.
"Every Michigan voter should have confidence that our election process is fair, free and safe," Kahle said. "I've heard from many residents across Lenawee County who do not have that confidence. These improvements and common-sense measures will help ensure everyone can trust that Michigan's elections are safe and secure."
The improvements to the system are contained in three separate measures approved by the House.
House Bill 4838 would put into state law a practice prohibiting voting machines and electronic pollbooks from being connected to the internet from the time polls open until votes from the precinct are tabulated. The measure is designed to lessen the chances of potential hacking or efforts to change vote counts.
House Bill 4837 would clarify that election officials are prohibited from allowing outside organizations and advocacy groups access to the qualified voter file. The QVF is the official database for Michigan's voter registration records.
House Bill 4840 would make sure election records are kept for a uniform, consistent period by municipalities across the state. This would include a requirement that ballots be kept for 22 months related to state and federal elections.
All three measures advance to the Senate for further consideration.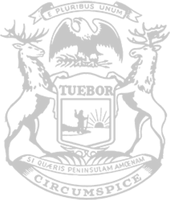 © 2009 - 2021 Michigan House Republicans. All Rights Reserved.
This site is protected by reCAPTCHA and the Google Privacy Policy and Terms of Service apply.