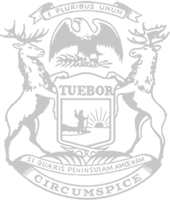 Rep. Kahle: State budget will bring substantial investments to people of Lenawee County
RELEASE
|
September 22, 2021
State Rep. Bronna Kahle, of Adrian, today announced the final legislative passage of the state budget that will support Michigan's most vulnerable people, help families return to normalcy in the wake of the pandemic, stabilize the state's rainy day fund, and more.
"Today, the Michigan Legislature passed a new budget for the coming fiscal year that funds priorities like education, roads, healthcare and public safety," Kahle said. "Like every government budget, this one isn't perfect but aims to lift up our communities and build them stronger so we can put the pandemic behind us and go back to living our lives."
As chair of the House Health Policy Committee and former director of the Adrian Senior Center, Kahle said she is also pleased the state budget includes $400,000 to support dementia patients and $1.1 million for infection control within nursing homes.
The legislator has also been passionate about fighting for human trafficking survivors during her time in office and has introduced several pieces of legislation to provide them with support and legal protections. The budget she supported today includes a $500,000 grant for a pilot program to provide services to human trafficking victims. The plan also provides funding to help case workers provide immediate assistance to victims with urgent needs like food and clothing after escaping the trafficking industry.
The plan also makes a $1.4 billion investment in child care to create more accessibility and affordability. Kahle said the funding will help more Lenawee County families get back to work with less hassle while emerging from the pandemic. The child care funding comes on the heels of record-high support for K-12 education and preschool that was signed into law earlier this year.
Michigan's budget stabilization fund dipped below $1 billion during the pandemic. It will be replenished with a $500 million deposit through this budget. This is the largest ever investment into the state's rainy day fund.
"We cannot and should not count on federal aid to pay for everyday state government functions," Kahle said. "Restoring funds to our rainy day fund puts us in a solid financial position moving forward, particularly in case of economic trouble."
Kahle also celebrated a $25 million commitment outlined in the budget for a Western Lake Erie algae control grant program targeted at improving water quality in the lake's western basin.
Other substantial state budget investments include:
Funding that will help provide broadband service to the many families throughout Lenawee County who lack internet access.
Investments in workforce development, targeted community redevelopments and public safety.
Funding to offset losses to fraudulent UIA claims, ensuring job providers aren't asked to pay more into the system to keep the agency stable.
The bipartisan-supported budget plan advances to the governor for consideration after today's final legislative approval.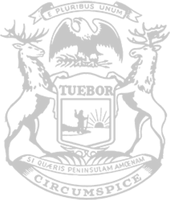 © 2009 - 2021 Michigan House Republicans. All Rights Reserved.
This site is protected by reCAPTCHA and the Google Privacy Policy and Terms of Service apply.