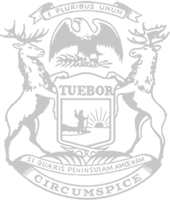 Rep. Hall working to protect Michigan's elections with support for reforms
State Rep. Matt Hall, of Marshall, recently voted to advance impactful election reforms through the Michigan House – protecting the integrity of the state's elections system.
House Bill 4132, sponsored by state Rep. Pauline Wendzel, of Watervliet, states that a person who knowingly fills out and submits an absentee voter ballot application containing another person's name and personal ID information has committed a felony. The plan also makes it a felony for a person to submit an application with the intent to obtain multiple absentee voter ballots.
"The 2020 election was the first one we had since Proposal 3 was approved by voters in 2018 and there were areas where people did not have faith in their state's election system," Hall said. "We must work to ensure more people have that faith. These measures shore up areas in our state's election system that people had concerns with. We have listened and are delivering needed solutions."
Hall underscored a surge in absentee ballot requests during the 2020 election.
"Secretary of State Jocelyn Benson mailed millions of unsolicited absentee ballot applications and when you have that many ballots going out to addresses, it creates issues that jeopardize trust and integrity for people. There were many instances where people were receiving ballots that had been addressed to someone else or someone who used to live at that location. These are needed safeguards that lay out clear penalties for those who attempt to undermine Michigan's elections."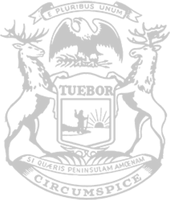 © 2009 - 2021 Michigan House Republicans. All Rights Reserved.
This site is protected by reCAPTCHA and the Google Privacy Policy and Terms of Service apply.